Piramal Vaikunth is a high-end neighborhood perfect property that Piramal Realty has developed. It is a 32-acre gem tucked away in Thane's Balkum neighborhood. Piramal Vaikunth, which rises from the rough terrain, provides sweeping views of Thane Creek and Yeoor Hills. It promotes a deep connection with the natural world based on the biophilia principle. Its design philosophy also allows for every modern imaginable convenience, which results in a wonderfully balanced communal life.
Want to know more about this tempting project? Don't wait! Click below right away!
Contact Builder For Latest Offers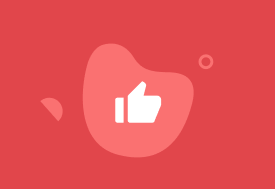 Thank You
Our Builder Representative Will Contact You Shortly
Back to Home
The following elements are supported by the well-thought-out concept created by HOK Chicago. The apartments in this property come in 1bhk, 2bhk, and 3bhk. It consists of 394 apartments spread over 6 buildings. The complex has a gym, a pool, a squash court, a children's play area, a place to play indoor games, a library, a banquet hall, and other amenities required for a pleasant lifestyle.
Mumbai's Thane West neighborhood is widely recognized. There are several reputable schools, educational institutions, and hospitals located in this neighborhood, which has a well-developed infrastructure. There are additional eateries, banks, and other utility stores nearby. A network of roads and rails connects Thane West to other locations. In this neighborhood, owning a home is convenient.
There are several reputable schools, educational institutions, and hospitals located in this neighborhood, which has a well-developed infrastructure. There are additional eateries, banks, and other utility stores nearby. A network of roads and rails connects Thane West to other locations. In this neighborhood, owning a home is convenient.
Vaikunth will be prepared for possession by December 22. P51700003535 is the RERA registration ID for it. The following are key characteristics:
Balanced living: based on the ideas of practical luxury and biophilia.
Strategic location: proximity to Yeoor Hills, Thane Creek, and important urban centers.
excellent facilities: There may be 60,000 square feet of amenities.
Up to 40% of the area is open, and there are few towers.
Fine living includes elegant furnishings and carefully planned apartments.
Known collaborators: esteemed project partners on a global scale.
Modern comforts: envisioned retail growth.
Also Read: RUNWAL GARDENS, DOMBIVLI: LUXURY DELIVERED WITH THE TOUCH OF NATURE
This project has different reasons for being in the eyes of investors and it has become a much wanted project including –
The developer-Piramal Realty.
Location in the heart of Thane.
Urban living in the cradle of nature.
Cluster-specific amenities.
Thoughtful designing.
The 5 Reasons:
1. The developer-Piramal Realty
The Piramal Group is a large, international company with diversified interests in the pharmaceutical, financial, and real estate industries. The Group has offices in more than 30 countries and a presence in over 100 markets worldwide.
The Piramal Group is a torchbearer for trustworthiness and a responsible corporate mentality, led by Mr. Ajay Piramal, the Chairman. The Group continues to produce long-term value for its stakeholders and the community based on the idea of "Doing Well and Doing Good." Piramal Group has adopted a dual organic and inorganic expansion strategy during its three decades of existence.
By establishing the highest standards for customer-centricity, architectural design, quality, and safety, Piramal Realty has worked to improve lives since 2012. Their work as the Piramal Group's development arm reflects the history of responsible stewardship for individual and community progress and the group's steadfast dedication to Knowledge, Action, Care, and Impact.
Also Read: 5 TIPS TO FIND THE BEST REAL ESTATE AGENT IN INDIA
Customers' demands are consistently addressed and surpassed because of Piramal Realty's compassionate involvement with them, making its developments places where people may flourish.
They look for the most known and top real estate professionals in the globe to work with them on each of their projects so that they are of the greatest caliber possible. Architectural trailblazers KPF, Fosters, Make, HOK, and Callison, global structural consultants BuroHappold, security and transportation authorities Max Security, and vertical transportation authorities Lerch Bates are some of their partners.
Leading private equity companies Warburg Pincus and Goldman Sachs favored us because of our dedication to quality. They invested around $235 million in the business at the entity level, making it the largest private equity fundraising in Indian real estate since 2008.
2. Location in the heart of Thane
Piramal Vaikunth offers you the amazing satisfaction of residing in a verdant environment with views of the beautiful Yeoor hills and the spotless Thane Creek. Many of its 1,5, 2, and 3 BHK homes and 5 BHK townhomes have luxurious features, including a beautiful study, digital home automation, and breathtaking vistas.
Piramal Vaikunth is a community development that encompasses beautiful natural areas and cutting-edge facilities over a broad spread of 32 acres. Based on the Biophilia philosophy, Piramal Vaikunth provides open areas that allow you to interact with nature and promote a balanced lifestyle.
Discover the majestic luxury monument in Balkum, Thane, the hub of seamless connection with a future metro line, updated lifestyle amenities, and commercial hubs.
Read More: TOP 5 PROPERTY TRANSACTIONS IN BALKUM, THANE-DECEMBER,2022
It is connected by –
Wadala Metro Line 4 & 5.
Thane – Borivali Underground Tunnel.
Kharegoan to Gaimukh Coastal Road.
Freeway extension to Thane.
Thane – Worli Ferry.
Railway Station, which is only 4km away.
Eastern Express Highway in 1 km.
Fortis Hospital is available at a distance of only 10km.
Hiranandani Foundation School and Eternity Mall are about 6km and 7km away.
3.1 km from Holy Cross Public School.
2.8 km from Jupiter Hospital.
3.7 km from Bethany Hospital.
3.7 km from Smt. Sulochanadevi Singhania School.
7.1 km from Hiranandani Foundation School.
More Than 50 Government Hospitals and Dispensaries.
35 Lakes and Waterfronts.
More Than 15 Multi-Specialty Hospitals.
The Piramal Vaikunth address is Old Mumbai-Agra Road, Bayer Near Shivaji Nagar, Ram Maruti Nagar, Balkum Naka, Thane West, Thane, Maharashtra – 400608 is Piramal Vaikunth's postal address in THANE.
3. Urban living in the cradle of nature
With a variety of opulent apartments to select from, Piramal Vaikunth provides you with the perfect sanctuary complete with the finest of urban living, cutting-edge conveniences, the tranquil beauty of nature, and much more.
If you purchase a home in Piramal Vaikunth in Thane, you are entitled to a life of luxury. You may choose from apartments spread across over 32 acres with wonderful floor-to-ceiling windows that let you take in the lovely views of the city's skyline, the lush Yeoor Hills, and Thane Creek. Similarly, you may pick from a few apartments that give you a three-sided perspective of the outside world.
Your eyes will always be able to enjoy nature's stunning colors, whether at sunrise or sunset. The dwellings' double-glazed windows allow you to take advantage of daylight while blocking out the unneeded heat and noise of city pollution.
You may enjoy the multi-activity terrace, swimming pool, gym, mini-cricket field, and other amenities. You can also find inner peace at the tastefully furnished ISKCON temple or the yoga/meditation terrace. The 32 acres of a great property that make up this project are dedicated to protecting various plant species. Therefore, there are lovely parks, organic gardens, and deep woodlands to be found there.
4. Cluster-specific amenities
For the benefit of all customers and residents, Piramal Vaikunth has designed extremely need-specific amenities, such as –
The water need for all common spaces will be substantially satisfied by rainwater harvesting, guaranteeing a sufficient water supply for everyone.
The proposed Organic Waste Converter will use the wet waste to create natural fertilizers for the property's trees, enabling improved waste management.
Soil waste will be processed at a sewage treatment facility to lessen the need for and use of fresh water for flushing and gardening.
Piramal Vaikunth's Floor Plan A buyer can better understand how a home's rooms and areas relate to one another by looking at the floor plan.
Additionally, there are AC units, a badminton court, CCTV cameras, a swimming pool, etc.
5. Thoughtful designing
It provides a special combination of conveniences and biophilic design, incorporating natural ecosystems' features. The swimming pool, toddler play area, library, hobby area, indoor games room, and gymnasium are some of the cluster-specific amenities in addition to the general amenities offered throughout the property.
Conclusion:
The Wall of Indian Cricket, Mr. Rahul Dravid, who embodies loyalty and reliability, has approved all Piramal Realty homes. Feel #AtHomeWithDravid and enjoy an opulent living experience with every Piramal Realty home in Mumbai.
Piramal Vaikunth wants to make sure that your property in Thane is more than simply a place to live; it should be a place where you enjoy the greatest parts of life, interact with like-minded people in a safe and secure environment, and feel more connected to nature.
Explore more properties in prominent localities of Mumbai by clicking here.
Please add some content.
Frequently Asked Questions:
What is the site address of Piramal Vaikunth?
Old Mumbai-Agra Road, Bayer, Ram Maruti Nagar, near Shivaji Nagar, Balkum Naka, Thane West, Thane, Maharashtra 400607.
What are the room configurations offered by Piramal Vaikunth?
This project offers 1.5 bhk, 2 bhk, 2 bhk plus study, and 3 bhk. It has a total of 6 buildings and 394 units.
What is the pricing of 2-bed residences at Piramal Vaikunth?
Piramal Vaikunth at Balkum Thane West offering 2, 3 BHK & Jodi Units at 99 Lacs Onwards.
What is the specialty of the views offered by Piramal Vaikunth?
It offers charming views of the city's skyline and Yeoor Hills and Thane Creek.
Which upcoming Metro station is close to Piramal Vaikunth?
Wadala Metro Line 4 & 5.