The prestigious Lodha Group built Lodha Sterling, an affluent project created with the newest housing technologies. It may be found in Thane West. It offers flats at a wide range of prices. These apartments are the best fusion of comfort and style, and convenience. This project offers apartments with 1, 2, 3, and 4 bedrooms. Families have begun relocating into this residential society, making it ready to be called home.
Why choose Lodha Sterling:
The project is RERA registered. Some of its key characteristics are:
Lodha Sterling is one of the large housing societies in the Mumbai Thane area, with a total land size of 10 acres. With all the essential facilities offered, Lodha Sterling is affordable and suitable for your way of life.
With 800 apartments overall, it has 8 levels.
There are 30% available spaces.
International schools like Orchids The International School Thane, Amber International School, R-Mall Thane West, and others are all easily accessible from Thane West.
There are 171 flats in all. There are 26 reserved apartments or 15% of available flats.
Total saleable area of 16019.93. There are 2277.95 booked flats, which is 14% of the total.
Right here in Thane, Lodha Sterling provides Regal London living.
The low-rise and low density of the property provide excellent exclusivity.
All the homes—2 BHK, 3 BHK, or 4 BHK—are roomy and opulent. Something few people in Thane can provide.
Its clubhouse, The Crown, is extremely opulent and well-known worldwide.
There are several beautiful green areas spread out across Sterling.
Awaiting the pricing details? Think no more! Click Below:
Contact Builder For Latest Offers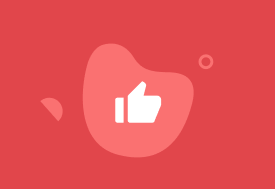 Thank You
Our Builder Representative Will Contact You Shortly
Back to Home
Privately held Lodha Group, founded in 1980, is the top developer of real estate in India and one of just a few global developers having operations in India and the UK. The business has been the biggest by sales for three years and is among India's most profitable players. It generated net sales of INR 7,790 Cr for the fiscal years 2014–2015 and 2013–2014, INR 7,520 Cr in 2012–2013, INR 8,092 Cr in 2013–2014, and INR 3,911 Cr in 2010–2011.
The Group has 28 active projects throughout London, Mumbai, Pune, and Hyderabad and is expanding in Bangalore. The Group is actively constructing an estimated 43 million square feet of excellent real estate and has the greatest land holdings in the MMR. The group has the largest land bank with more than 6,200 acres and an estimated saleable area of 553 million square feet.
To find more properties in top localities of Mumbai, click here.
Lodha Sterling Project is located in West Thane, Maharashtra. The full address is:
Lodha Sterling, Clariant Compound, Kolshet Rd, Thane, Maharashtra 400607.
Lodha Sterling is a good option if you're seeking projects ready for you to move into. A 1BHK apartment is available here for as little as Rs. 49 L, while a 2BHK apartment starts at Rs. 1.49 Cr. You must pay at least Rs. 2.15 Cr. to get a 3BHK apartment in Lodha Sterling. From a long-term viewpoint, those searching for investment options in Lodha Sterling could find it worthwhile to generate rental income.
With 2/3/4 BHK flats / Flats ranging from 1.89 Crs and higher, the Lodha Sterling Project at Thane West by the Lodha Group (P51700020189) is a RERA-approved Under Construction Project with RERA ID P51700020189. It is scheduled to be ready for possession by May 2024.
The wide connectivity offered by Lodha Sterling:
One of the desirable areas to acquire a property in Mumbai Thane is Thane West. It has a developing neighbourhood with a very promising social and physical infrastructure.
Transportation facilities –
Ghodbunder Road, Kolshet Road, the Eastern Expressway, and the Western Expressway are all close by.
8 kilometres of railway service.
Airport Chhatrapati Shivaji International is 24.6 kilometres distant.
About 34 kilometres separate you from Santa Cruz Domestic Airport.
It takes 8 to 19 minutes to get from Patilpada Junction Thane West to Khopat S.T. Terminus.
Beginning in 2023, Mumbai Metro Line 4 will link this city area with the nation's financial centre.
Health facilities nearby –
Hospital V S Gen.
Sybaill.
Hospital Shree Sidhivinayk.
Kevalya Hospital and Metropol Multispeciality Hospital may be reached in 8–12 minutes.
Educational institutions nearby –
Daffodils School.
New English High School.
English High School Blossom.
Within 7–15 minutes are Lok Puram Public School, Sri Ma Vidyalaya, and other famous educational institutions.
Malls and shopping centres nearby
Recreational hotspots nearby
Workplace hotspots in the area include Waghbil, Mulund West, and Bhiwandi.
Explore more properties in Thane by clicking here.
The unique amenities at Lodha Sterling:
The Lodha Sterling would provide plenty of open areas for the inhabitants to explore and take in the scenery. London's garden Squares inspired its architectural style. The flats' main characteristics will be ventilation and fresh air. The outdoor spaces will include podiums that the inhabitants may use to relax. With all the latest facilities, Lodha Sterling Tower K offers a magnificent way of living. The project provides the following:
Gymnasium.
Tennis Court(s).
Kids Play Areas / Sand Pits.
Volleyball.
Yoga Areas.
Jogging / Cycle Track.
Table Tennis.
Power Backup.
CCTV / Video Surveillance.
Fire Fighting Systems.
Cafe / Coffee Bar.
Party Hall.
Clubhouse.
Indoor Games.
Large Selection of Sports.
24*7 Water Supply.
Visitors Parking.
Lift.
The stunning interiors of Lodha Sterling:
The design of Lodha Sterling was created by Studio HBA, a division of Hafeez Contractor, and it has the greatest features available in Mumbai's opulent homes. In actuality, the same firm will also be responsible for designing the inside of these apartments. The residential apartments will all have complete air conditioning. Imported marble will be used to construct the floors. The windows are extremely big and roomy, allowing enough sunlight and fresh air to enter the rooms constantly.
Living/ dining, the corridor, and the Puja all have imported marble floors.
The master bedroom and bathroom have floors made of imported marble.
Tall windows increase ventilation and light in all bedrooms.
Other bedrooms have marble flooring.
Toilets with Roca CP fittings and sanitaryware that are of European design.
The living room and master bedrooms also have large sundecks.
All bathrooms include designer ceramic tiles and granite/marble vanity tops.
Excellent kitchen design.
Master bathroom with four fixtures and a tub.
Each unit has a prayer room.
Each apartment has a utility room with ceramic tile flooring that is non-slip.
Each apartment has a storage room with vitrified flooring.
Homes that are completely Vastu compliant will guarantee that you are constantly surrounded by optimism and brilliance.
Summing Up:
Various property alternatives are available in different price ranges in the Mumbai–Thane real estate market. Homebuyers seeking a house in the city for their use or as an investment might choose Thane West in Mumbai, a region recognised for some of the top housing societies.
Mumbai Thane can draw investors thanks to its thriving job market and employment prospects, which consistently generate new housing demand and set it apart from other cities in this region. In addition, Mumbai Thane's improved metro connectivity and other upcoming infrastructure developments are anticipated to impact the region's real estate values significantly.
Read more on:https://www.propertyok.com/blog/
Frequently Asked Questions:
How many flats are there at Lodha Sterling?
There is a total of 8 floors with 171 apartments and 800 units.
Which are the popular residential projects near Lodha Sterling?
Lodha Casa Zest, Lodha Luxuria, Lodha Manpada, Lodha Aristo, and Lodha Crown Kolshet are a few major residential developments.
What is the price of 2BHK and 3BHK flats at Lodha Sterling?
A 1BHK apartment is available here for as little as Rs. 49 L, while a 2BHK apartment starts at Rs. 1.49 Cr. You must pay at least Rs. 2.15 Cr. to get a 3BHK apartment in Lodha Sterling.
What is the RERA ID of Lodha Sterling?
Lodha Sterling RERA ID is P51700020189.
What is the total number of towers at Lodha Sterling?
Lodha Sterling has multiple towers, including tower K and G.