Introduction:
JP Infra has evolved and is now growing quickly as a company that has always valued adopting a cutting-edge and complete strategy. The perfect property, JP Infra guarantees its residents the highest living standards and cutting-edge amenities to give them the best possible quality of life.
Click the link below to view the trending video about JP INFRA North Garden City on the PropertyOK Youtube channel:

https://youtu.be/DHme0_jBkso
JP North Garden City is a residential development on Mira Road by JP Infra Developers. JP North Garden City has 1262 apartments on 31 levels. With its enormous, vibrant, and uninterrupted views, roomy interiors, expansive grounds, and internationally acclaimed architecture, JP North Garden City both personifies and redefines wealth. Modern architecture redefines lifestyle by providing individuals with various facilities to keep families together and participate in fun activities.
Source: Mumbai Property Exchange
The project's standout feature is one of Mira Road's best residential developments. The land spans more than 20 acres, and work is anticipated in phases. Development of a proposal with influences from traditional Spanish architecture. You can see how the North design transports you into many mental spaces thanks to the architects' inspiration from this particular aesthetic. Beautiful open palaces are created by blending columns and arches. The tiles and beams create geometric relief. Thus, the atmosphere is energised and the colours are vibrant.
About the project:
JP Infra's JP North Garden City Project. It is a 23-storey tower with 1, 2, and 3 BHK residences that is situated on Mira Road. With convenient access to Mira Road, Borivali Station, and the Western Express Highway, the project has 1400 trees to experience nature all around you. More than 35 amenities are available.
For more details regarding this fascinating project, click below:
Contact Builder For Latest Offers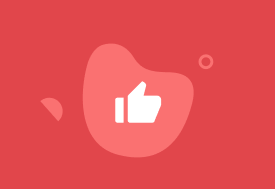 Thank You
Our Builder Representative Will Contact You Shortly
Back to Home
JP North Garden City is currently undergoing internal and external development and will be completed when ready. Most JP North Garden City units have already been sold, and construction is well underway.
The project is situated in the village of Ghodbunder, off Kashimira Road, on Mira Road. The full address is Vinay Nagar Rd, Kashimira, Mira Road, Mira Bhayandar, Maharashtra 401107.
The JP North Garden City Project at Mira Road by JP Infra Mumbai Pvt Ltd (P51700004117) is a RERA-approved Under Construction Project with RERA ID P51700004117 scheduled for completion by December 2023 with 1/2/3 BHK apartments/flats priced from ₹55 Lakh onward.
The cost of the projects are for –
360 sq. ft., 1 bedroom Starting at 55 lakhs, carpet.
1 BHK – 455 Sq. Ft Carpets starting at 70 lakhs.
680 square feet for a two-bedroom home, 1.18 crore and up for carpet.
3 BHK – 900 Sq.ft. Carpet from 1.52 Cr.
A 1BHK apartment may be had for as little as Rs. 55 L, while a 2BHK apartment can be had for as much as Rs. 77 L, according to the JP North Garden City Price List. At JP North Garden City, you must invest at least Rs. 1.44 Cr. for a 3BHK apartment. Starting at Rs. 53 L, a 1RK studio apartment is on sale.
It was built by Jp Infra Realty Private Limited, with Ar. Rajesh Khandeparkar of M/S. Urbdes serves as the architect. HDFC Bank provided funding for the undertaking. Possession of JP North Garden City Vinay Nagar is planned for October 2024. JP North Garden City provides incredibly economical yet stunning living with practically all essential amenities in place. This project will have 1BHK, 2BHK, and 3BHK apartments and 1RK studio apartments for sale and Beyond Mira Road. JP North Garden City is one of the vast developments in the Mira Road And Beyond area, covering an area of 22 acres.
A variety of properties in different price ranges are available on the Mira Road And Beyond real estate market. Homebuyers seeking a house in the city for their use or as an investment might choose Vinay Nagar in Mira Road And Beyond as one of the regions recognised for housing inexpensive residential complexes.
Click here to read about more popular projects in prominent locations.
The ability of Mira Road And Beyond to draw investors, thanks to its thriving job market and employment prospects, which regularly bring in new housing demand, sets it apart from other cities in this region. Additionally, the increased metro connectivity and other upcoming infrastructure developments in Mira Road And Beyond are anticipated to impact the region's real estate prices significantly.
The connectivity offered by the project:
Mira-Bhayandar is a rapidly expanding metropolitan neighbourhood in Mumbai's north. On the Western Line, it is home to a Mumbai Suburban Railway train station and part of the Mira Bhayandar Municipal Corporation. The region has had a huge increase in real estate development in recent years due to its cheaper living expenses and easy connectivity to the rest of Mumbai and Thane via roads and railroads. The boundaries between Bhayandar and Mira Road have become hazier in recent years due to population increase and a rush of real estate development.
Transportation facilities –
The Western Express Highway, Mira Road Station, and Borivali Railway Station are all within one kilometer of the project's location.
The metro lines also connect it to other areas.
The distance to Chhatrapati Shivaji Maharaj International Airport via Western Express Highway is just over 22 kilometers.
Vinay Nagar is only 4 kilometers from the closest train station, Mira Road, which is accessible by Mira Bhayandar Road.
Due to its proximity to the Western Express Highway, Lower Parel and Bandra-Kurla Complex are both easily accessible commercial hubs.
NH 48 is reachable from the area at a distance of about 6 miles, ensuring seamless connectivity.
Health facilities nearby –
Near JP North Mumbai are medical facilities, hospitals, pharmacies, and emergency services.
The project is close to prestigious medical facilities, including Samartha Hospital, Wockhardt Hospital, Umrao Hospital, Seven-Eleven Hospital, Bhaktivedanta Hospital, and Life Care Hospital.
Within 3 km are top hospitals such as Bhaktivedanta Hospital and HR Hospital & Trauma Center, and within 10 minute's drive are Wockhardt Hospital and Seven-Eleven Hospital.
Educational institutions nearby
Singapore International School, N.L. Dalmia Institute of Management Studies & Research, Holy Cross Convent, A.P. International School, and Vedant International High School are only a few of the best educational institutions.
Malls and shopping centers
JP North is only 2 km away by car from Ghodbunder Market.
D Mart, Singapore Plaza, and Thakur Mall are three kilometers apart, and several retail hubs are nearby.
JP North is located 15 minutes away by car from D Mart Mira Road.
Recreational hotspots nearby
Popular tourist destinations like Seven Wonders, Ghodbunder Fort, and Deodar Adventure are three kilometers distant.
From JP North, it takes just 9 minutes to drive to Sanjay Gandhi National Park.
The building is close to hotels, restaurants, luxury hubs, and other public amenities like Maxus Mall (5 km) and Hotel Western (1 km).
Amenities of the project:
After daily suffering, refresh your mind and spirit in the steam and sauna. Indoor theatre is where you can enjoy quality time with your family and friends while watching movies or shows. Tenants can hone their craft abilities at the art studio. Guest Rooms look after your guests while you are gone. Club House, where you can enjoy quality time with your loved ones. Cafes, a children's play area, and a cycling circuit. A swimming pool, restaurant, indoor game room, etc., are available.
Major amenities are –
Gym.
Park.
Security.
Library.
Visitor parking.
Indoor games.
Housekeeping.
Basketball court.
Clubhouse.
Maintenance staff.
Children's play area.
Vastu compliant.
Swimming pool.
Eco-friendly features in JP North are –
Yoga/Meditation Area.
Rainwater harvesting.
Children's play area.
Sewage treatment plant.
Landscaping & Tree Planting.
Solar Lighting.
This location is so unique thanks to JP North Image's excellent description. This opulent property features 35+ lifestyle amenities and stunning national park views. Additionally, it has excellent freeway connections and is easily accessible from key city landmarks.
The interiors of the project with relevant descriptions:
The JP INFRA-North Garden City has interiors including –
Concealed Wiring.
Intercom/CCTV.
Vitrified flooring.
Concealed Plumbing.
Imported Sanitary Fittings.
POP finished walls.
Aluminium Sliding Windows.
Summing Up:
JP Infra has supplied almost 4 million square feet of happiness over the past 14 years and works to keep delivering dream houses to support you in achieving your goals and leading the life you always intended. JP Infra provides a conscious lifestyle for its residents to experience ultra-modern amenities with cutting-edge technology, sustainable development, and lush green landscapes among the hustle and bustle of the busy city.
JP Infra is developing into a business with aggressive expansion plans and a clear understanding of the technology it wants to introduce to the market. The business is expanding quickly and has already implemented many strategies to aid its future expansion. To accommodate a tripling of the staff, it has moved into larger, better-equipped buildings. The switch from manual to automatic (ERP) delivery also happened simultaneously with the shift. This has also occurred simultaneously with the introduction of progressive HR rules and a strict training programme for firms.
A scheme to help with home down payments is also included in the project. This financial aid programme enables first-time homebuyers to purchase their ideal residence sooner rather than later. An interest-free Down Payment Assistance (DPA) programme for home buyers has been developed by HomeCapital.
Frequently Asked Questions:
What is the address of JP INFRA- North Garden City?
The project is situated in the village of Ghodbunder, off Kashimira Road, on Mira Road. The address is Vinay Nagar Rd, Kashimira, Mira Road, Mira Bhayandar, Maharashtra 401107.
What are the room configurations available at JP INFRA- North Garden City?
Wonderful, well-equipped flats and warm surroundings are both options. Additionally, you can live behind the idea of what ordinary seems like in JP North Garden City, experiencing a home that exceeds your expectations. Don't pass up the chance to reside in JP North's dream home.
What is the possession status of JP INFRA- North Garden City?
Possession of Phases 1, 2, and 3 is complete. By October 2024, you can take full possession of your property here.
How many flats are there at JP INFRA- North Garden City?
JP North Garden City is a residential development on Mira Road by JP Infra Developers. JP North Garden City has 1262 apartments on 31 levels.
Which are the famous residential projects near North Garden City?
Mira-Bhayandar Road is home to well-known residential developments, and multi-story flats predominate in the area. The residential developments Kalpataru Srishti, Hubtown Gardenia, JP North, Lodha Aqua, and Unique Aurum are among the famous ones in the area.