The MICL Group-Mumbai's Pioneering Real Estate Developer
The MICL group dates back 50+ years in construction and is one of Mumbai's pioneering real estate developers. The company has built some of the most challenging projects across India, including luxurious residential towers, commercial parks, hospitals, townships, shipping ports and more. The MICL Aaradhya Highpark is one of their best projects with a lot to offer. They have a strong lineage spanning nearly 6 decades of construction experience, holistic growth and trust. 
The affluent construction experience and trust built over the years have given MICL Group the confidence to venture into the construction of residential projects in Mumbai. They have delivered 2.5 million sqft of constructed property across Mumbai and have provided customers with the thrill of residing in an upscale property at affordable prices.
Click the link below to watch the video on the MICL project on our PropertyOK YouTube channel:

https://youtu.be/z-oOQyBf6tQ
MICL Group aims to use its experience and expertise in the infrastructure sector to construct economic and user-friendly properties. With the latest technology for a better living experience, MICL builds homes to enjoy and thrive. MICL Aaradhya Highpark is one of the upcoming projects of MICL Group. This elegant development offers the residents luxury, comfort and style.
All About MICL Aaradhya Highpark
MICL Aaradhya Highpark is the most awaited, biggest and best township under-construction project on Western Express Highway, next to Dahisar Check Naka, Mumbai, Maharashtra 401107. This project is situated on Mira Road East, Thane. Mira Road is next to Dahisar in Mumbai and is divided by Dahisar Toll Gate. It is situated on the Western Express Highway, next to National Park hill and Thakur Mall- Dahisar on the other.
MICL Aaradhya Highpark is a RERA-approved project with RERA ID P51700017865.
This project's internal and external development is currently in progress and will be ready in 2025. There are 1 BHK, 1.,5BHK, 2BHK, and 3BHK flats with two basements, podium one and stilt, plus a 30-storied residential building. It is one of the most successful launches offering low-budget apartments with more than 50+ world-class amenities. 
For more details, click below:
Contact Builder For Latest Offers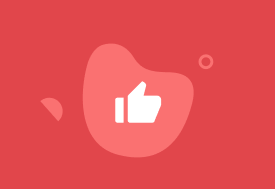 Thank You
Our Builder Representative Will Contact You Shortly
Back to Home
Aaradhya Park is surrounded by nature and well-connected to urban life. It is spread over 17 acres of land and has 9 towers with 30 storeys each and 774 units to offer. This project ensures you get the best of everything, elevating your lifestyle quotient and de-stressing you when you move out of your home to a podium for an evening stroll. It is one of the spacious projects in the Mira Road And Beyond region developed by MICL. 
The excellent connectivity offered by MICL Aaradhya Highpark
Aaradhya Highpark is situated on Mira Road, one of the attractive locations and evolving neighbourhoods. The project location offers all the key necessities. It has good connectivity to some important areas in the proximity, such as Thakur Mall, Western Express Highway, and so on. Borivali, Naigon, Bhayandar and Dahisar are the nearby localities to Mira Road.
Well-constructed clean roads, vast open spaces, and greenery surround the complex. The project's location is an advantage and key factor for its popularity because there are multiple entertainments, business, educational and hospitality centers close to the complex. It offers a panoramic view of the Sanjay Gandhi National Park. The locality offers excellent cellular connections with no load-shedding issues. 
Check out more details about popular projects in prominent locations by clicking here.
Mira road is well-connected through road and rail transport to all the major localities of Mumbai. There are good shopping options, from shopping malls to street shopping.
Here are some benefits of staying in this locality:
MICL Aaradhya Highpark has good road connectivity to all parts of Mumbai. It is well-connected with Western Express Highway, which is 200 meters away. Mira Road enjoys excellent connectivity with the rest of MMR via Western express highway, Ghodbunder road and NH-48
Mira road bus depot also offers a good frequency of buses running in all directions to Mumbai and Thane. An upcoming metro station 300 meters away from the property will connect to the existing metro from Andheri to Mira road. 
Mira road railway station is situated 5 km from the locality and offers a good frequency of local trains. Dahisar Railway station is also 2.8 km away from the property. 
Footpaths are also constructed on the Mira-Bhayander Highway, making it easy for people to walk. The Kashi Mira bridge is also renovating, which will help widen the service road. 
The property also offers many shopping options, such as Thakur Mall, which is 200 meters away, Growell Mall, which is 6 km away and Oberoi Mall, which is 7 km away. Rajeshree Shopping Centre, Kids Plaza, Kartikeya Complex, and Maxus Mall are some popular malls nearby. 
It is also close to hospitals such as Bhagwati Hospital is 5 km away; Bharat Ratna Indira Gandhi Hospital is 5 km away, Karuna Hospital is 6 km away and Lotus Multispeciality Hospital is 7 km away from the property. 
Rani Lakshmibai Park, Swami Vivekanand Udyan, Joggers Park, Deodar Adventure, Vardhman Fantasy Amusement Park and MBMC Municipal Garden are some of the popular recreational hotspots nearby. 
Numerous prestigious schools, such as Singapore International School, are 200 meters away, and Vibgyor International School is 5 km away. St. Xavier's High School is 6 km away and Rustomjee Cambridge International School is 7 km from the complex.
Numerous amenities offered by MICL Aaradhya Highpark
MICL Aaradhya Highpark presents an amazing opportunity to own an exclusive home with top-in-class amenities. It offers an excellent combination of convenience and comfort to suit every requirement for all age groups.
Also read: Top 10 Property Transactions in Majiwada, Thane- November, 2022
The amenities that make your living experience reverence are:
The property ensures the safety and well-being of people with industry-standard complaints, a fire-fighting system, CCTV, intercom facility, video phone, and 24×7 security.
The basic needs such as 24×7 water supply, 24hrs backup electricity, fire alarm, lift, and covered car parking are taken care of.
It also offers landscape lawns, a soul park, a yoga grassland, a strollers park, the jogger's track, a bird lovers zone, an outdoor sit-out lawn, and a rejuvenation walkway for morning walks and evening strolls. People can enjoy the scenic beauty with their loved ones.
A clubhouse, adult swimming pool, kids pool, jacuzzi, theatre pool, poolside Caribbean cabana, water park for kids, sand pit, meditation hall, the golden zone for senior citizens and outdoor library to look for the entertainment and socialising requirements for all age groups.
Fitness and athletic needs are also taken care of with a game room, chess, carrom, poker table, table tennis, football, pool table, rock climbing, and tree house. 
A business chamber, amphitheater, royal banquet hall and guest room for banquets are also available within the complex. 
Enjoy a sustainable lifestyle with rainwater harvesting and sewage treatment plants.
Visit the PropertyOK blog page to know about everything related to the real estate sector in India.
The surprising interiors of MICL Aaradhya Highpark
MICL Aaradhya Highpark is an under-construction property that will offer exceptional interior facilities to its residents.
Imported and premium vitrified tile flooring for living, bedrooms, dining, and kitchen area.
Ceramic or vitrified tiles flooring for bathroom and dado.
Durable, easy-to-clean granite kitchen platforms with stainless steel sink and drain board in the kitchen for a natural rustic look
Wash basin counter
Anti-skid tiles in the balcony areas
Concealed plumbing
Modular kitchens
Laminated flush doors
Aluminium windows and granite door frames
Branded and best-in-class sanitary fittings, C.P fittings and electrical switches
Video door phone, intercom and fire protection system
Double-height grand entrance lobby
Provisions for piped gas connection
Air-conditioned homes
Ample basement car parking spaces
Plastic paint for internal walls and acrylic paint for exterior walls
High-speed passenger elevators
Earthquake resistant structure
Ample daylight, natural ventilation
Concealed copper wiring
100% Vastu compliance flats to ensure positive energy
Summing up
MICL Aaradhya Highpark is one of the most affordable residential projects offering a range of property options in various price brackets. For those looking for investment opportunities or self-use, this project is beneficial from a long-term perspective.
Find your 'perfect property' with PropertyOK.
Frequently Asked Questions
What is the location of MICL Aaradhya Highpark?
MICL Aaradhya Highpark is situated on Western Express Highway, near Dahisar Check Naka, Mahajan Wadi, Mira Road, Mira Bhayandar, Maharashtra, 401107.
What are the room configurations available at MICL Aaradhya Highpark?
There are three room configurations such as 1BHK, 2BHK and 3BHK flats, available at MICL Aaradhya Highpark.
What is the possession status of MICL Aaradhya Highpark?
MICL Aaradhya Highpark is scheduled for possession in March 2025.
What is the price range of apartments at MICL Aaradhya Highpark?
The project offers 1 BHK flat for Rs 76 Lakhs, 2 BHK flats for Rs 1.03 crores, and 3 BHK flats for Rs 1.88 crores.
Which are the other projects near MICL Aaradhya Highpark?
Raj Akshay, NG Ocean Pearl, Sangvi Ecocity, and Codename Dream Home are popular projects near MICL Aaradhya Highpark.