Have you heard about the new project started by the Lodha Group? It is called the Lodha Bellevue Mahalaxmi!
Lodha Bellevue Mahalaxmi is a residential apartment launched by none other than Lodha Group. This cool and peaceful neighborhood is designed to keep you and your family with the best positive and vibrant vibes on its premises.
All you need to know about this 'wonder' is just a click away!
Contact Builder For Latest Offers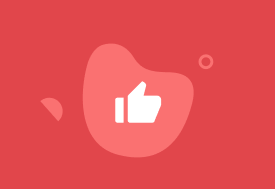 Thank You
Our Builder Representative Will Contact You Shortly
Back to Home
At Lodha Bellevue, you can experience the best views of the gardens and Anandvan Forest. The interior design of each home is a work of art. The overlook of this residence is so classy that it attracts every eye to it.
About the Lodha Group
Lodha Group is famous for creating landmarks across the globe. It is an Indian multinational real estate company with its headquarters in Mumbai.
Mangal Prabhat Lodha was its founder who founded the Lodha Group back in 1980. Now, it is known as Macrotech Developers. They aim to build better lives and have achieved that aim as well.
Lodha Group's passion is to build and create landmarks to meet globally made and accepted standards. They epitomize our family's values and are built on the trust of people who have helped and transformed their lives.
They are guided by their clients' vision of 'Building a Better Life' since they believe homes transform lives. For Lodha Group, a home is a springboard for dreams and aspirations. It is for living a healthier and more fulfilled life.
Each of their developments delivers the highest quality of design and craftsmanship. They do not compromise when it comes to quality and provide unparalleled service.
Lodha developments are counted among the best in the whole wide world. They are one of the finest real estate builders. They have the perfect property for providence.
Their open spaces are carefully crafted with manicured greens. From providing world-class gyms, and sports arenas to even providing places of worship are built to enrich lives.
Lodha Group has won awards such as 'Top Developer of the Year, 'Project of the Year, and 'Top Super Luxury. 
Also read: Lodha World Towers- A Game Changing Building in the Heart of Mumbai.
But the most important thing here is that, as an organization, they are conscious about the environment and committed to acting in the larger interest of the environment and society. Their 'Building a Better Life' has more than one meaning in this aspect.
All About Lodha Bellevue
Lodha Bellevue is one of the most luxurious projects launched by the Lodha Group. Bellevue is currently under construction in a wealthy and prosperous locality of Mahalaxmi, Mumbai, Maharashtra.
Mahalaxmi, Mumbai, is a posh area in the city's southern region. It belongs to the Konkan region, situated on the western line of the Mumbai Suburban Railway station. The railway station makes traveling convenient.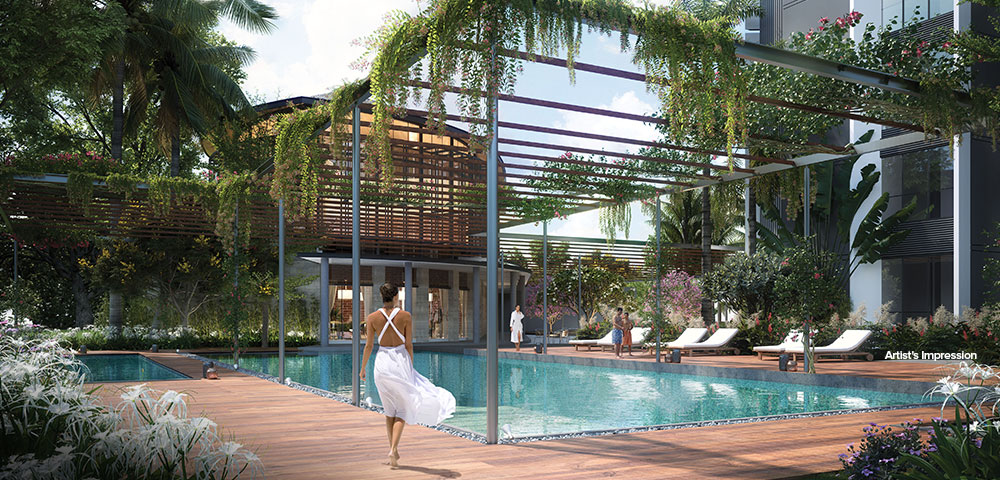 Chhatrapati Shivaji Maharaj International Airport is only 20 kilometers from the main area, and Juhu Beach is just half an hour away. Now, isn't that convenient?
The address of Lodha Bellevue is Lodha Bellevue, next to RAHEJA VIVAREA, Mahalakshmi, Mumbai, Maharashtra 400011.
And if you would like to know about the RERA registration ID of Lodha Bellevue, we even got that! It's P51900046567.
Transportation Facilities of Lodha Bellevue
Lodha Bellevue Mahalaxmi, Mumbai, is strategically located in Mahalaxmi, Mumbai, Maharashtra, which has great connectivity. This residential property's location is useful since it will provide the residents with a blissful and trouble-free life. It is near Nehru Science Centre, Mahalaxmi, Mumbai, Maharashtra.
With seamless connectivity and easy accessibility to various transport facilities, Mahalaxmi, Mumbai, Maharashtra, is truly an ideal address.  
To know more about top projects, visit the PropertyOK blog page by clicking here.
Mahalaxmi, Mumbai is connected to Monorail, NM Joshi Marg, and Eastern Express Highway. This offers quick access to Mahalaxmi Railway Station and Chinchpokli Railway Station. In addition, this gives the residents quick access to Nehru Science Centre, Mahalaxmi, Mumbai, Maharashtra.
The upcoming metro station is not even that far away. Approximately 15 kilometers is the distance between Mumbai International Airport and Lodha Bellevue.
Mahalaxmi, Mumbai offers great transport facilities and a swift reach to educational and healthcare institutions.
Some important educational institutions are Poddar International School, St. Ignatius High School, and Watumull Institute. Residents can easily access these schools in less than 4 kilometers.
This region's important hospitals are Wockhardt Hospital, Jaslok Hospital, Breach Candy Hospital, and Sir HN Reliance Foundation Hospital. All of these health care facilities are under 4 kilometers range.
Some major malls in Mahalaxmi, Mumbai are Atria, The Millennium Mall, High Street Phoenix Mall, and Phoenix Palladium. These shopping centers and malls in Mahalaxmi, Mumbai is well known.
A few well-known Mahalaxmi, Mumbai hotels are quite famous. These hotels in Mumbai are listed below:
Trident Bandra Kurla
Trident Nariman Point
The Taj Mahal Tower Mumbai
Taj Santacruz
Many hotels are near Mahalaxmi West Railway Station, making accessibility easier. These hotels near Lodha Bellevue will help residents in a lot of ways.
Some recreational hotspots near Mahalaxmi, Mumbai, and Maharashtra are Gateway of India, Marine Drive, Colaba Causeway, Siddhivinayak Temple, and Worli Sea Face.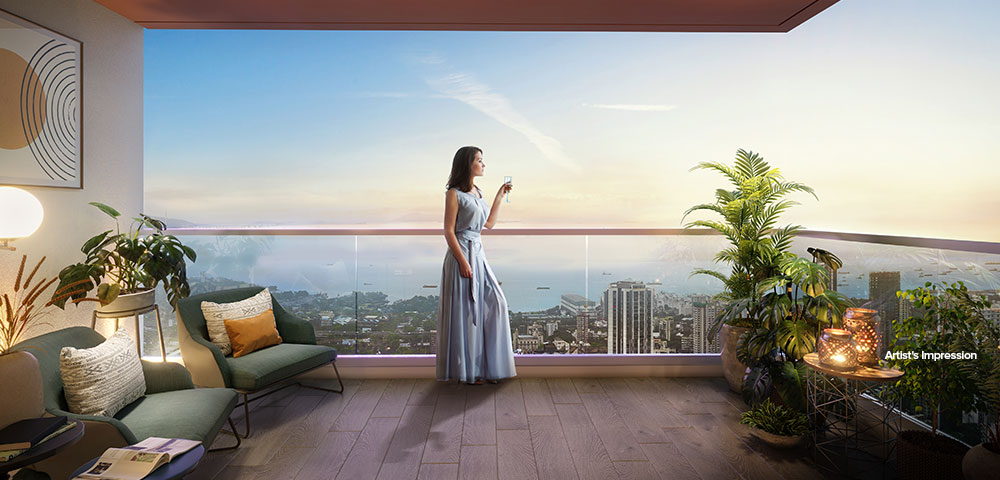 Even Mahalaxmi Mandir, Mumbai is nearby. Mahalaxmi Mandir, Mumbai is close to Jaslok Hospital. Shri Mahalakshmi temple, Mumbai will offer the residents of Lodha Bellevue a nice place of worship. Mahalaxmi Temple was built by Shri Ramji Shivji Prabhu around 1761-1771 A. D.
Amenities Offered by Lodha Bellevue
Lodha Bellevue is known for the amenities provided to its residents. The facilities provided are:
Lifestyle cabanas
Spice garden
Multi-age outdoor fitness
Herb garden
Café
Jain temple
Party hall
Kid's pool
Exercise lawn
Gymnasium
Meeting rooms
Kitchen garden
Experiential promenade
20m lap pool
Multi-purpose lawn
Amphitheatre
Footpath/ walkway
Social terrace
Jacuzzi alcove
Daybed platform
Mini putt
Pool deck
Pets Corner
Senior citizen's corner
Jogging path
Reflexology corner
Play village
Cricket turf
Futsal court
Tennis court
Basketball/volleyball court (multi-purpose court)
Ball practicing corner
Trellises
Seating corner
If you're wondering, is Mahalaxmi, Mumbai, a good place to buy a home? Then yes, it is. However, due to the great connectivity offered and amazing institutions nearby, there's no need to ask whether Mahalaxmi, Mumbai is a good place to buy a home.
Interior of Lodha Bellevue
Lodha Bellevue is one of a kind project in itself. The units are at an affordable price that may vary from Rs 3.50 Cr to 8.85 Cr. This project is one of the best properties available up for grabs.
These units are still under construction designed to cater to individual needs. This real estate offers various unit types as Flats.
These Flats are available as 3 and 4 BHK Flats. 4 BHK Flats have a length of 1603.0 Sq. Ft. to 3334.0 Sq. Ft. whereas 3 BHK Flats are 877.0 Sq. Ft. to 1933.0 Sq. Ft. in size.
Possession will start from 1st December 2026.
The chief engineer of this project is none other than Lodha Group.
The floor plans of Lodha Bellevue, Mahalaxmi, Mumbai, and Maharashtra, clearly show the Flats' room sizes and layout structure. It gives the ones buying a concise understanding of what the house looks like.
Nicely spaced-out balconies and bathrooms are available with the latest fittings for a truly liberating atmosphere.
Lodha Bellevue offers Vastu-compliant homes for those concerned about Vastu shastra-related matters.
For more information, visit PropertyOk and know everything about the Lodha Group and much more.
Frequently Asked Questions
What is Lodha Bellevue in Mahalaxmi, Mumbai?
Answer. It is a luxurious project launched by the Lodha Group.
Lodha Bellevue is a condominium complex in Mahalaxmi, Mumbai, Maharashtra. It has 2 kinds of flats for sale: 3 BHK Flats and 4 BHK Flats. The homes comply with Vastu shastra as well.
Amenities offered to residents are amazing so they can live a blissful and peaceful life. The land parcel is 7 acres, giving its residents a spectacular view of the Anandvan Forest.
2. Are Lodha properties good?
Answer. Lodha properties are one of the best real estate developers out there. They provide top-notch quality buildings for residential purposes. In addition, the designs of their residential buildings are just splendid.
3. How many floors are there in Lodha Bellevue?
Answer. The beautifully designed Lodha Bellevue, Mahalaxmi, Mumbai will consist of a total of 46 towers. So the total number of units in the residential building will be 112. And there will be only 1 tower in all.
4. Is Mahalaxmi Mumbai a good place to buy a home?
Answer. Mahalaxmi, Mumbai, is one of the best places to buy a house. The place is nicely connected by road, railway stations and even airport terminals. There are quite a few malls and shopping centres nearby as well.
5. Who is the chief engineer of Lodha Bellevue?
Answer. Lodha Bellevue is developed by none other than the Lodha Group itself.