Are you on the hunt to buy a flat in Kalyan? Look no further than the Lifestyle City Kalyan Advantage A project. This remarkable residential venture offers a plethora of benefits and is the perfect choice for prospective homebuyers. An enchanting destination that will captivate you with its charm, beauty, and endless opportunities.
Whether you are a young professional seeking excitement or a family looking for tranquillity, this vibrant city has it all. Join us as we delve into why Lifestyle City Kalyan should be your ultimate dream home destination – prepare to be amazed!
Let us help you find your perfect property! Click below to schedule a consultation.
Contact Builder For Latest Offers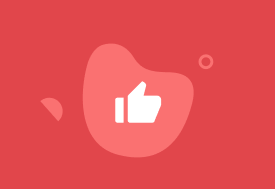 Thank You
Our Builder Representative Will Contact You Shortly
Back to Home
Introduction to Lifestyle City Kalyan Advantage A
Nirmal Lifestyle City Kalyan Advantage A, where modern living meets tranquillity in a harmonious blend. Located in the heart of a serene landscape, this exceptional residential project offers a gateway to your dream lifestyle. With meticulous planning and thoughtful amenities, Lifestyle city kalyan Advantage A sets the stage for a life of comfort, convenience, and community.
Beyond its beautiful homes, Nirmal Lifestyle boasts an unparalleled array of lifestyle amenities that redefine modern living. Immerse yourself in leisure and recreation at the state-of-the-art clubhouse, or bask in the luxury of the shimmering swimming pool.
Embrace the outdoors with perfectly landscaped gardens and parks that invite moments of relaxation and community gatherings. This residential haven caters to every aspect of your well-being, nurturing a sense of belonging and joy among its residents.

About Lifestyle City Kalyan Advantage A
Nirmal Lifestyle Kalyan is a residential project situated in the fast-growing city of Kalyan, Maharashtra, India. Developed by Nirmal Lifestyle, a renowned real estate developer, the project offers a range of modern amenities and facilities designed to enhance the quality of life for its residents.
Nirmal Lifestyle City Kalyan Advantage A offers 2BHK and 3BHK apartments in Mumbai. The residential development launched in January 2016. The creative residences are 120 units that are ready to move. With a focus on creating a comfortable and sustainable living environment, the project's infrastructure is tailored to meet the needs of contemporary living.
Strategically located in the Mumbai Metropolitan Region, Nirmal Lifestyle provides easy access to major transportation hubs, educational institutions, healthcare centers, shopping complexes, and other essential amenities.
Its convenient connectivity to Mumbai and other parts of the MMR makes it an attractive choice for prospective homebuyers. Don't miss the opportunity to own one of these ready to move flats in Kalyan and experience the convenience and comfort offered by Lifestyle City Kalyan Advantage A.
Uncover new perspectives and insights on the cost of living in Mumbai by reading this blog:

BREAKING DOWN THE COST OF LIVING IN MUMBAI: A COMPREHENSIVE GUIDE
Quality of Construction and Safety Features
When you choose a home, you want to feel confident that it was built with quality construction and safety features in mind. That's why Nirmal Lifestyle City Kalyan Advantage A is your perfect dream home. Our team of experienced professionals takes pride in ensuring that every home we build meets or exceeds the highest standards for quality and safety.
We use only the best materials and the latest construction techniques to create beautiful and durable homes. And our commitment to safety means that we go above and beyond to ensure your home is as safe as possible. From the foundation to the roof, we pay attention to every detail to ensure your home is built to last.
So, if you're looking for a home that combines quality construction, safety, and style, look no further than Nirmal Lifestyle City Kalyan Advantage A. Contact us today to learn more about our available homes and how we can help you find your perfect dream home.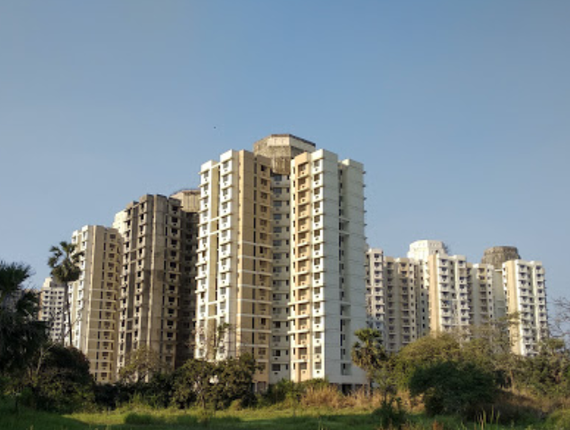 Benefits of Living in Lifestyle City Kalyan Advantage A
Living in a well-planned and well-developed residential community can offer several advantages, such as:
1.24/7 Security: Surveillance systems, guards, and security measures to ensure residents' safety.
2.Infrastructure: Planned developments tend to have better infrastructure, including well-laid roads, drainage systems, and utility services.
3.Green Spaces: Lifestyle city Kalyan usually incorporate green spaces and landscaping, enhancing the overall aesthetics and offering recreational areas for residents.
4.Community Living: Such developments foster a sense of community and social interaction, with various events and activities organized for residents to engage and connect.
5.Reduced Traffic: Well-planned cities often have a better traffic management system, which can lead to reduced congestion and commuting time for residents.
6.Investment Potential: Living in a well-developed and organized area can positively affect property value over time, making it a potentially good investment opportunity.
7.Peaceful Living: Away from the hustle and bustle of the city, lifestyle city kalyan may provide a more peaceful and serene living environment.
Ready for more? Take a deep dive into the investment potential of Raunak Residency- a prestigious project by Raunak Group:

RAUNAK RESIDENCY: A CLOSER LOOK AT THE INVESTMENT POTENTIAL OF THIS PREMIUM PROJECT
Amenities and Features Available at Nirmal Lifestyle Kalyan
Lifestyle City Kalyan Advantage A is a world-class residential destination that offers its residents a wide range of amenities and features. Some of the amenities and features available at Lifestyle City Kalyan include:
1.Gated Community: Secured entry and exit points with controlled access for residents and visitors.
2.Landscaped Gardens and Parks: Well-maintained green spaces for leisure, relaxation, and community gatherings.
3.Sports Facilities: Playgrounds, tennis courts, basketball courts, and other sports amenities.
4.Clubhouse: A central hub for community events, gatherings, and recreational activities.
5.Swimming Pool: A pool area for residents to enjoy swimming and relaxation.
6.Fitness Center: A gym or fitness facility with modern exercise equipment.
7.Shopping Complex: On-site or nearby retail outlets for everyday necessities and shopping convenience.
8.Educational Institutions: Schools and educational facilities located within and near the development.
9.Healthcare Centers: Medical facilities or clinics to cater to residents' healthcare needs.
10.Jogging Tracks: Well-designed paths or tracks for residents to walk, jog, or cycle.
11.Community Events: Organized events and activities to foster community and social interaction.
12.Water and Power Supply: Reliable utility services for uninterrupted living.
13.Waste Management: Proper waste disposal and recycling facilities.
14.Parking Spaces: Adequate parking areas for residents and visitors.
So, if you are looking for a dream home destination that has everything you need to lead a comfortable and luxurious lifestyle, then Lifestyle City Kalyan Advantage A is the perfect place for you!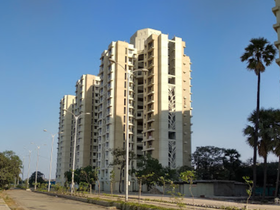 Location and Connectivity to Important Places
Nirmal Lifestyle City Kalyan Advantage A boasts a prime location, providing residents with the best of both worlds – a serene oasis away from the urban hustle yet seamlessly connected to important places. Nearby educational institutions offer quality learning options for families with children, while top-notch healthcare centers guarantee peace of mind regarding healthcare needs.
The project's well-thought-out connectivity enhances its appeal. Major transportation hubs, including railway stations and highways, are within convenient reach, streamlining commutes and enabling effortless travel to neighbouring cities and beyond. Moreover, shopping enthusiasts will appreciate the proximity to bustling retail centers, granting residents an array of shopping and dining experiences to savour.
The flats in Kalyan West exude an aura of peace and serenity that is rare to find in today's fast-paced world. Embraced by nature's tranquillity and complemented by seamless connectivity, Nirmal Lifestyle City Kalyan Advantage A creates a perfect balance for modern living, making it an alluring destination for discerning homebuyers seeking a harmonious lifestyle.
Need to learn more? Head over to this blog for more insights and perspectives before planning to buy flat in Thane:

BUY FLAT IN THANE: THE HOTTEST SPOT IN THE INDIAN REAL ESTATE MARKET
Conclusion
Lifestyle City Kalyan Advantage A has all the features for a modern, convenient and luxurious lifestyle. Whether you're looking for a place to call home or an investment opportunity, Lifestyle City Kalyan is sure to fulfill all your needs and more. With its attractive amenities and excellent connectivity, it indeed makes a living in this city a pleasure.
So if you are dreaming of having your own house in one of India's most sought-after residential destinations, choose Nirmal Lifestyle as your dream destination today!
Frequently Asked Questions
1.Is the project approved by relevant authorities and compliant with regulations?
Yes, For any real estate project to be considered legitimate and trustworthy, it should have the necessary approvals from relevant authorities, such as local municipal bodies and development authorities. These approvals ensure that the project adheres to the required regulations and guidelines set by the government.
2.Is the project RERA (Real Estate Regulatory Authority) registered?
Yes, RERA registration is a mandatory requirement for real estate projects in many countries, including India, to protect the interests of homebuyers and ensure transparency in the real estate sector. Nirmal Lifestyle City Kalyan Advantage A is a real estate project in India. It is registered under RERA.
3.Are there any education institutions, transportation hubs, or shopping centers nearby?
The Education Institutions near from Lifestyle City kalyan Advantage A : Cambria International School (1.2km), BK Birla Public School (1.5km),Regal College (0.5km), BK Birla College (1.5km), Saket Institute Of Management (3km).Major Transportation hubs nearby Kalyan Railway Station is 1.0 km from Nirmal Lifestyle Kalyan . Shopping Centre nearby Nirmal Lifestyle are Metro Junction Mall (2.0 km), Lodha Xperia Mall (10.7 km), Sarvoday Mall (1.6 km), Lodha Xperia Mall (10.7 km), Studio Sakas (0.6 km).