Welcome to the epitome of luxury living in the heart of Mumbai – Runwal Gardens. This lush green township is not just a residential complex; it's a lifestyle statement. In this blog, we'll delve into the exquisite features of Runwal Gardens, explore the available housing options like 2 BHK in Kalyan, Manpada Dombivli, and 3 BHK in Kalyan. We'll also touch upon the new projects in Dombivli, including the highly sought-after Runwal Manpada and Runwal Thane. Stay tuned as we take you on a virtual tour of your dream home.
Looking for expert advice on the current real estate market? Get in touch with us now!
Contact Builder For Latest Offers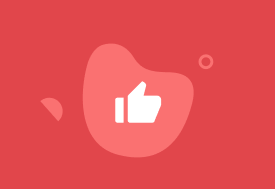 Thank You
Our Builder Representative Will Contact You Shortly
Back to Home
Overview of Runwal Gardens
Nestled in the serene surroundings of Dombivli, Runwal Gardens is a testament to sustainable living in Mumbai. Sprawling across acres of lush greenery, this township offers a perfect blend of modern amenities and natural beauty. From well-designed homes to state-of-the-art infrastructure, Runwal Gardens is a paradise for those seeking a harmonious lifestyle.
Features that Make Runwal Gardens Your Dream Home:
1. Sprawling Green Spaces:
Runwal Gardens is not just a residential complex; it's a green haven. Extensive landscaped gardens, parks, and open spaces create a refreshing environment, promoting a healthy and active lifestyle for residents.
2. Thoughtfully Designed Residences:
The residential units in Runwal are meticulously designed to optimize space and functionality. From 2 BHK flats in Dombivli East to luxurious 3 BHK apartments, each residence is a harmonious blend of aesthetics and practicality.
3. Sustainable Living Initiatives:
Runwal Gardens is committed to sustainability, incorporating eco-friendly features such as rainwater harvesting, waste management systems, and energy-efficient lighting. The township takes pride in minimizing its environmental impact while providing a modern lifestyle.
4. Comprehensive Amenities:
Residents enjoy a plethora of amenities, including swimming pools, fitness centers, jogging tracks, and sports facilities. The township's community-centric approach ensures that every member of the family finds activities and spaces to enhance their well-being.
5. Educational and Healthcare Facilities:
Runwal Gardens goes beyond being just a residential space by integrating educational and healthcare facilities within the township. This thoughtful inclusion adds convenience to residents' lives, providing access to quality education and healthcare services.
6. Retail and Entertainment Hub:
The retail and entertainment hub within Runwal ensures that residents have access to shopping, dining, and entertainment options right at their doorstep. This feature enhances the overall lifestyle, making daily life more convenient and enjoyable.
7. Modern Security Systems:
The safety and security of residents are paramount at Runwal Gardens. The township is equipped with modern security systems, surveillance cameras, and trained personnel, providing a secure living environment for families.
8. Proximity to Key Locations:
Runwal Gardens is strategically located, with easy access to key locations like Kalyan, Thane, and Dombivli station. The convenient distance from Dombivli station ensures smooth connectivity for residents commuting to Mumbai for work.
9. Runwal Manpada – Innovative Design:
Runwal Manpada, a project within Runwal Gardens, showcases innovation in design. This project incorporates smart technologies and sustainable features, setting a benchmark for modern living within the township.
10. Luxurious Extension – Runwal Thane:
The Residence at Runwal Thane, an extension of the Runwal legacy, offers luxurious 3 BHK apartments. This upscale living option provides residents with an elevated lifestyle and premium amenities.
11. Positive Community Reviews:
Residents of Runwal Gardens consistently provide positive reviews, praising the quality of construction, management responsiveness, and the overall living experience. These reviews are a testament to the satisfaction and contentment of the community.
12. Strategic Location for Commuting:
The strategic location of Runwal Gardens ensures easy commuting, with the distance from Runwal Gardens to Dombivli station being minimal. This feature is particularly appealing to professionals working in Mumbai.
13. Future-Ready Real Estate Investment:
Runwal Gardens stands out as a future-ready real estate investment. The innovative approach to urban living, coupled with the rising demand for quality living spaces in Dombivli East, positions the township as an attractive choice for investors.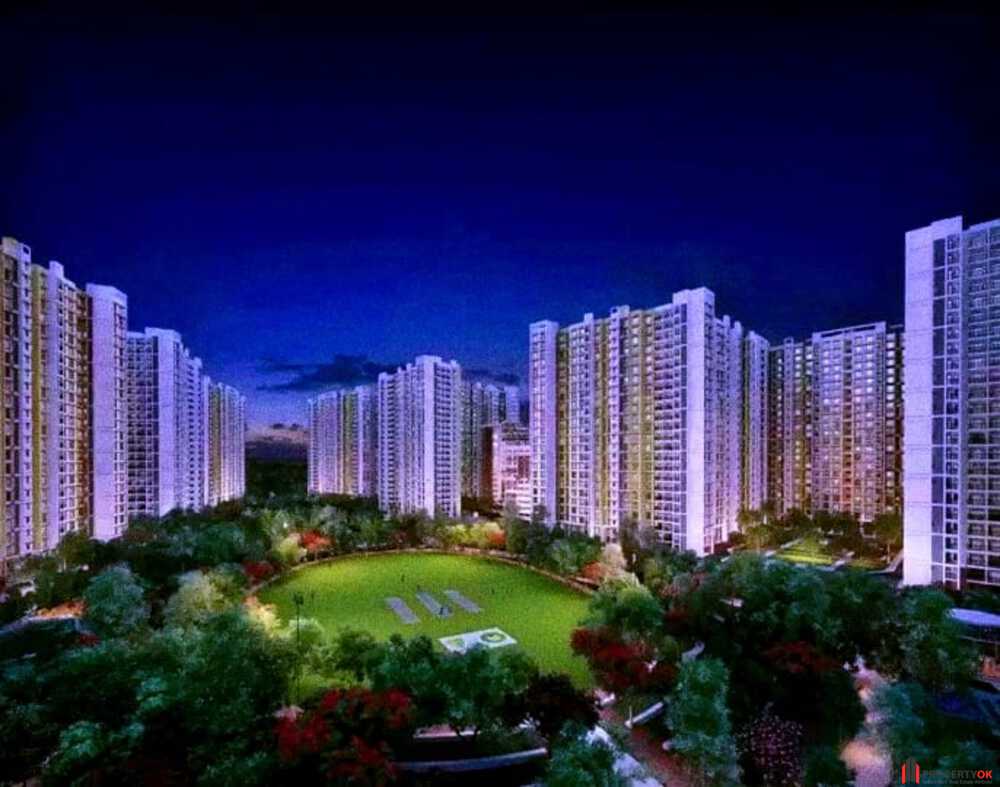 Housing Options at Runwal Gardens
2 BHK in Kalyan, Manpada Dombivli:
Runwal Gardens provides an array of housing options, and the 2 BHK apartments stand out for their contemporary design and functional layout. Whether you're a young professional or a small family, these homes offer the perfect combination of space and style. The strategic location of Manpada Dombivli ensures easy access to essential amenities and excellent connectivity.
3 BHK in Kalyan:
For those desiring more space, the 3 BHK apartments at Runwal Gardens are an ideal choice. Spacious living areas, well-appointed bedrooms, and modern kitchens make these residences a haven for families. The township's thoughtful planning ensures that every member of the family enjoys a comfortable and luxurious lifestyle.
Affordable Luxury: The Allure of Runwal Gardens
Discovering Runwal Gardens:
Nestled within the expansive 5.00 acres of lush greenery, Runwal Gardens isn't just a residential enclave; it's a testament to affordable luxury in the heart of Dombivli, Mumbai. With a commitment to sustainability, modern amenities, and a harmonious living experience, Runwal Gardens beckons those seeking a perfect balance between nature and urban convenience.
Accessible Luxury:
One of the standout features of Runwal Gardens is its accessibility to a wide range of homebuyers. The price range, starting at 37.0 Lacs and reaching up to 85.0 Lacs, caters to different budgetary considerations. This inclusive approach ensures that the dream of owning a home in a green township isn't confined to a select few but is open to a diverse community.
Varied Living Spaces:
Runwal Gardens offers a diverse range of living spaces, with sizes ranging from 353 to 908 Sq.Ft. Whether you're looking for a cozy 2 BHK apartment or a more spacious 3 BHK residence, the size range accommodates the preferences and requirements of different households. This versatility contributes to the township's appeal as a destination for families of all sizes.
Sustainability in Every Square Foot:
As you step into Runwal Gardens, you're not just entering a residential complex; you're entering a sustainable oasis. The total land area of 5.00 acres is thoughtfully utilized to integrate green spaces, walking paths, and recreational areas seamlessly. The emphasis on sustainability aligns with the global shift towards eco-conscious living, ensuring that every square foot is designed with both luxury and the environment in mind.
Investing in Your Lifestyle:
The price range of 37.0 Lacs to 85.0 Lacs positions Runwal Gardens as an attractive investment, not just in real estate but in a lifestyle. With a focus on quality construction, modern amenities, and a commitment to green living, every rupee invested in Runwal Gardens is an investment in a better, more sustainable way of life.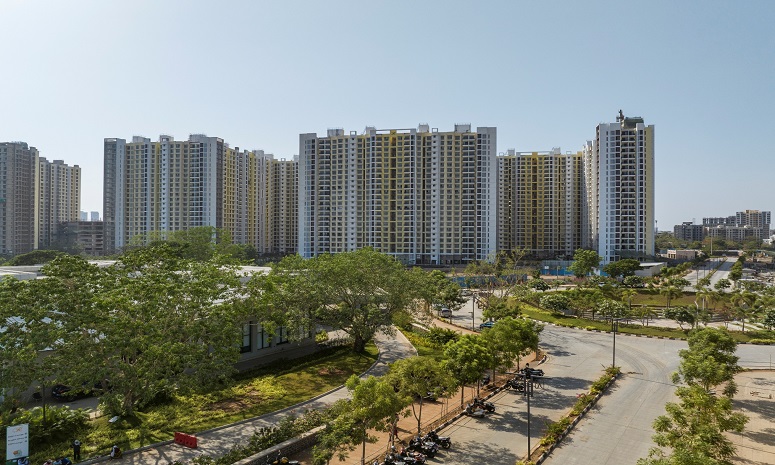 Size Doesn't Compromise Comfort:
The size range of 353 to 908 Sq.Ft proves that at Runwal Gardens, size doesn't compromise on comfort. The thoughtfully designed residences ensure that every square foot is utilized efficiently, providing residents with living spaces that are not just aesthetically pleasing but also practical and comfortable.
Living in Harmony with Nature:
The 5.00 acres of land at Runwal Gardens is more than just a physical space; it's a canvas where nature and modern living coexist. The greenery, open spaces, and eco-friendly initiatives create an environment where residents can unwind, connect with nature, and enjoy the tranquility of their surroundings.
New Projects in Dombivli
Dombivli, a rapidly developing suburb, is witnessing a surge in new projects, and Runwal Gardens is at the forefront. The Runwal Manpada project, in particular, has garnered attention for its innovative design and sustainable features. As real estate developers in Kalyan, Runwal Group continues to set new benchmarks in the industry, ensuring that residents experience the best in urban living.
Runwal Gardens Review
The best way to understand the allure of Runwal Gardens is through the eyes of its residents. Positive reviews highlight the seamless blend of nature and modern amenities, creating a unique living experience. From the meticulously landscaped gardens to the thoughtfully designed residences, Runwal Gardens consistently receives accolades for its commitment to quality and excellence.
Step into Luxury:
Runwal Gardens isn't just a residential enclave; it's a lifestyle destination that seamlessly blends comfort, convenience, and luxury. The meticulously planned amenities at Runwal Gardens go beyond the ordinary, creating a living experience that caters to the diverse needs and desires of its residents.
24X7 Power Back-Up:
Ensuring uninterrupted power supply, Runwal Gardens offers 24X7 power back-up, providing residents with peace of mind and convenience, especially during unexpected power outages.
Fortified Security:
Security is a top priority at Runwal Gardens. With 24X7 security personnel, CCTV surveillance, and controlled access points, residents can enjoy a secure living environment where safety is never compromised.
Air Conditioning:
Embracing modernity, Runwal Gardens features air-conditioned spaces, providing residents with a cool and comfortable environment, particularly during the warm Mumbai weather.
Recreational Spaces:
The amenities at Runwal Gardens extend to recreational spaces, including an amphitheater for cultural events and gatherings. This space fosters a sense of community and provides residents with a venue for entertainment.
Sports and Fitness Facilities:
For those with an active lifestyle, Runwal Gardens offers an array of sports and fitness amenities, including a badminton court, a jogging track, a gym, a lawn tennis court, a squash court, and a multi-purpose court. These facilities cater to fitness enthusiasts and sports lovers, promoting a healthy and active lifestyle.
Community-Centric Spaces:
The clubhouse, community hall, and library at Runwal Gardens create community-centric spaces where residents can socialize, celebrate events, and engage in recreational activities. These spaces are designed to foster a sense of belonging and community spirit.
Outdoor Leisure Areas:
The well-landscaped parks, gardens, and kids' play area contribute to the overall ambiance of Runwal Gardens. These outdoor leisure areas provide residents with spaces to relax, unwind, and enjoy nature within the township.
Parking Solutions:
The convenience of covered and open parking, along with visitor parking, ensures that residents and their guests have hassle-free parking options within the township.
Technology Integration:
Runwal Gardens is equipped with modern technology, including intercom facilities and Wi-Fi connectivity, ensuring that residents are well-connected and can enjoy seamless communication.
Environmental Sustainability:
Runwal Gardens places a strong emphasis on environmental sustainability with amenities like rainwater harvesting and waste disposal systems. The commitment to eco-friendly practices aligns with the global movement towards greener living.
Shopping Convenience:
The inclusion of a shopping arcade within the township adds an extra layer of convenience for residents. This amenity ensures that daily necessities and retail therapy are just a few steps away from the comfort of home.
Swimming Pool:
A luxurious swimming pool provides residents with a refreshing escape and a perfect way to unwind after a busy day. The pool area is designed to be a private oasis within the township.
Visitor-Friendly Spaces:
The provision of visitor parking and well-designed spaces ensures that residents can host guests comfortably, enhancing the overall experience of hospitality within Runwal Gardens.
Management and Maintenance:
Runwal Gardens acknowledges the importance of effective management and maintenance. Lifts, maintenance staff, and water storage facilities are integral components that contribute to the seamless functioning of the township.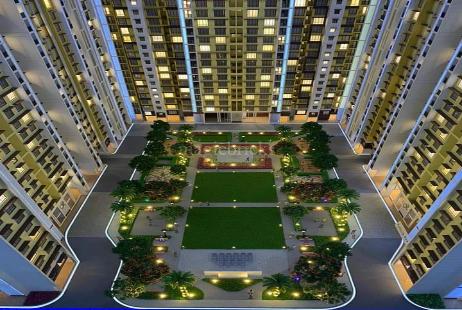 Future Prospects – New Property in Mumbai
As Mumbai continues to grow, investing in new property in Dombivli East emerges as a wise choice. The strategic location, coupled with the promise of a greener and healthier lifestyle, positions Runwal Gardens as a frontrunner in the real estate market. The rising demand for quality living spaces makes Runwal Gardens a coveted destination for both homebuyers and investors.
Conclusion
In conclusion, Runwal Gardens stands as a testament to the harmonious coexistence of nature and modernity. With housing options like 2 BHK in Kalyan, Manpada Dombivli, and 3 BHK in Kalyan, this township caters to diverse preferences. As we explored new projects in Dombivli, reviewed the excellence of Runwal Gardens, and extended our gaze to Runwal Thane, it's evident that Runwal Group is shaping the future of real estate in Mumbai. So, if you're in pursuit of your dream home, Runwal Gardens is the place where your aspirations meet reality.
Embark on your journey towards a greener and more vibrant lifestyle at Runwal Gardens! Discover your dream home in Mumbai's greenest township. For a comprehensive list of available residences and to gain valuable insights into the thriving real estate landscape, visit our website today. Explore expert guidance and stay updated on the latest property trends, empowering yourself to make the best investment choices. Your dream home in Runwal Gardens awaits – make your investment journey both rewarding and well-informed with Runwal Gardens. Connect with us at Propertyok and let your dream home become a reality!
FAQs
1. What is Runwal Gardens?
Runwal Gardens is a premium residential township located in Dombivli, Mumbai. It is known for being one of the greenest and well-planned townships in the region, offering a harmonious blend of nature and modern living.
2. What types of properties are available in Runwal Gardens?
Runwal Gardens offers a variety of residential options, including 2 BHK and 3 BHK apartments. The township is designed to cater to the diverse needs of homeowners, providing options for different family sizes.
3. What makes Runwal Gardens unique?
Runwal Gardens stands out for its extensive green spaces, innovative design, and commitment to sustainability. The township is a green haven with landscaped gardens, parks, and eco-friendly features, providing residents with a serene and environmentally conscious living experience.
4. What amenities does Runwal Gardens offer?
Runwal Gardens provides a wide range of amenities, including 24×7 power backup, security, air conditioning, a clubhouse, swimming pools, sports facilities, and more. The township is designed to enhance the overall lifestyle of its residents.