The Lodha World Towers, World One Tier-2, is an opulent residential tower with 61 units sprawled around 0.46 acres. The Lodha World Towers provides spacious, perfect property and apartments ranging in size from 2200 square feet to 4909 square feet.
Click here to submerge in all that you want to know about this spectacular project!
Contact Builder For Latest Offers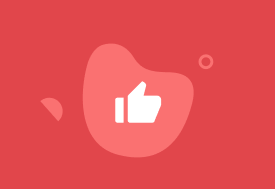 Thank You
Our Builder Representative Will Contact You Shortly
Back to Home
Apartments in the development have a distinctive curved shape and offer stunning views for a comfortable lifestyle. The World Tower Mumbai is located in the Golden Mile and has a 5-acre platform surrounded by tranquil water features and gardens. The development features one of the world's tallest residential towers or skyscrapers and offers opulent flats at a reasonable cost.
In Mumbai, India, there is a world tower of 280.2 m (919 ft) 76-storey skyscraper called World One. Although the currently under construction Piramal Aranya Arav, at 282.2 m (926 ft), and the completed Palais Royale, at 320 m (1,050 ft), are both taller, it will be the tallest structure in India when it is finished in 2022. It is located on the 7.1 hectares (17.5 acres) site of the former Shrinivas Mill.
About Lodha World Towers:
The Lodha Group is the developer of the 76-story Lodha World Towers or Lodha World View, located next to Lodha Supremus on Tulsi Pipe Road in world tower Lower Parel. Launched in June 2016, Lodha World View is expected to be in your possession by June 2020. Twenty-four projects are now under construction, and nine are ready for possession by the Lodha Group. Good evaluations have been given to Lodha World View, and this project is rated about a 5 out of 5.
At Lodha Excelus, N.M. Joshi Marg, Mahalaxmi, Mumbai, 400 011, is where you can find Lodha World Towers. The entire address is the Lower Parel, Senapati Bapat Marg, opposite Lodha Supremus, Mumbai, Maharashtra, 2R2G+WRX.
Over $321 million USD was spent on the construction of World One. Its height was projected to be 442 meters (1,450 feet), and construction started in 2011. However, the project was put on hold for a few years since the developer could not get the Airports Authority of India's approval for that height. The project was redesigned to the current height and finished after the delay.
Pei Cobb Freed & Partners is World One's architect, Leslie E. Robertson Associates is the structural engineer, and Buro Happold Engineers is the MEP engineer. Three skyscrapers make up the entire project or The World Towers. Simplex (World One), Muscovite Group, and Arabian Construction Co. were the two construction civil contractors participating (World Crest, World View). Indian millionaires participate in and own a portion of this enormous structure.
The World Towers, a spectacular glass and steel sculpture is made up of three towers with a distinctive curvilinear design. The World Towers soar and reshape Mumbai's skyline, serving as a potent representation of the city's unrestrained ambitions and unyielding energy.
The World Towers, a spectacular 17-acre real estate sector located in Mumbai's glittering Mumbai Mile, home to some of the city's best homes, offices, and luxury hotels, represents the pinnacle of luxury on a worldwide scale.
The Avenue welcomes you into a huge landscaped entrance plaza measuring over 100,000 square feet. The Avenue is a classy boulevard with palm trees home to some of the best fine dining establishments. The World Towers are located here, rising into the sky on a 5-acre pedestal surrounded by peaceful water features and gardens.
So, How many units are there in the Lodha world towers? It has 445 units in it. And what is the total price of Lodha world towers? So, the net price is around 7.5 cr.
The RERA has approved Lodha World View and has the registration number P51900008962 and World One Tier II P51900008345.
The cost of real estate in Lower Parel Mumbai ranges from INR 24,000 to 28,000 for outright purchases of completed and unfinished projects.
The wide connectivity offered by the project:
The project's location or distance is from 187: Dr. Annie Besant Road is 1.7 km and km from 238: N. M. Joshi Marg.
Transportation facilities –
The international airport is located 5 kilometers, and the nearest train station is 1.7 km distant.
The station closest to Lodha World One in Worli is Currey Road.
Health facilities nearby –
The nearest hospitals in the list are –
Esis Hospital.
BDD Chawl Dispensary.
Dr. Tilak Hospital.
JC Diagonistic Centre.
Shenoy Nursing Home.
Educational institutions nearby –
The nearest schools are –
Maratha High School – .43 Km.
DSB International School – .57 Km.
KGT International School – .59 Km.
Medifit Medical Academy – 1.02 Km.
Greenlawns School – 1.4 Km.
KMSEnglish Medium School – 1.43 Km.
Dr. Shirodkar High School – 1.44 Km.
Malls and shopping centers nearby
It is just 1.7 km away from the famous shopping destination, Colaba.
Recreational hotspots nearby
On the shimmering Mumbai Mile, flanked by the beautiful Mahalaxmi Race Course, which has iconic residential and commercial projects next to the finest hotels, upscale shops, and premier entertainment destinations, The World Towers takes center stage.
The real estate sector provides quick access to major thoroughfares via Lodha Place. In addition, you have rapid access to the Sea Link via a secondary access path. The World Towers tenants have easy access to the city and the suburbs.
Bandra-Worli Sea Link at 20 mins.
Domestic & International Airports at 30 mins.
Peninsula Corporate Park at 10 mins.
Palladium & High Street Phoenix at 5 mins.
The Alluring Amenities:
In Lodha, there are some distinctive top-notch amenities like a swimming pool, a gym, a library, a business center, and many more like;
Six Senses Spa
Fitness center
Grand Ballroom
Dance and yoga studio
Private theatre
Pool deck
Temperature-controlled indoor pool
Leisure pool
Kid's pool
Basketball court
Wooden deck ramp
Outdoor kids' play area
Volleyball court
Club lawn
Barbeque
Rain curtain
Island
Activities room
Kid's playroom
Multipurpose sports court
Sports Zone
Football turf
Rock climbing wall
Athletic track
Tennis courts
Lap pool
Sports arena roof
Squash courts
Hedge
Cricket ground
Kid's zone
Uphill
Downhill
Sand boat
Forest boat
Water wheel & watergate
Arch bridge
Swing
Archimedes screw
Treehouse
Speaking/listening to dishes & Drum table and seats
Seating walls
Art & Culture Spaces
Art gallery
Library
Jain temple
Walking track
Vine screen
Garden Zone
The Great Lawn
Open air amphitheater
Long putt
Garden Pavillion
Secret grove
Theatre lawn
Temple
Green wall
Water jets
Dog run
Lotus pool
Roundabout
Water fountain
Outdoor gym
Exercise lawn
Veranda cafe
Juice bar
Ice cream parlor
Fragrant herb garden
Seating pod
Lounge chairs
Urban farms
Central Courtyard
Grand fountain
Grand entrance
Trees by the fountain
Water feature
Flower garden
Glass canopied drop-offs
Tree-lined sidewalks
In Lower Parel, Mumbai, Lodha World One gives potential homeowners a chance to live in their 4BHK apartment with an ocean view. These apartments are offered through the developer and resale and can be moved into them now. Each unit has two balconies so that residents can take in a view of the ocean.
A large portion of the 7-acre site has been transformed into a children's play area, clubhouse, swimming pool, and gymnasium to improve the lives of homeowners.
The Lodha Group was established in 1980 and has since worked on fifty-four properties, thirty of which are still being built. In addition, they have projects in Thane West and Dombivli that are outside of Mumbai.
The 300 residential towers in the Lodha World Crest Mumbai residential project will be of the 3 and 4 BHK type, ranging from 2826 to 3888 square feet. To satisfy the tastes and preferences of its prestigious clients, the apartments are generously sized, tastefully constructed, and guarantee modern high-class living standards. Moreover, for the advantage of its residents,
Lodha World Crest will also include a variety of contemporary amenities, such as a gymnasium, swimming pool, 24-hour security, power backup, cafeteria, clubhouse, children's play area, library, basketball court, etc.
Prices for the Lodha World Crest and more project information are available upon request.
The elegant interiors of the project:
Because of its lavish features, The World Towers World One Tier 2 is a perfect place to live.
Let's examine some of the luxurious elements of the flats that meet your expectations:
The walls in the master bedroom are acrylic emulsion.
Vitrified tiles on the floor in the master bedroom.
Various Bedrooms – Tiles made of vitrified glass.
Acrylic Emulsion for Walls.
Vitrified tiles in the living room.
Equipment for the kitchen: microwave
Bathroom: Geyser, Luxury Bath Fixtures, and Exhaust Fan Building Type: RCC Frame Construction
Summing Up:
Due to questionable building techniques, public safety concerns, and misrepresentations of the areas being offered for sale to clients, The Lodha Group's development projects in Mumbai are currently the target of intense public criticism. The Lodha Group has attempted to combat this through judicial gag orders and anti-defamation guidelines on digital platforms but has had only sporadic success.
Lodha World Towers or Lodha World One gives potential homeowners a chance to live in a 4BHK flat with a sea view in Lower Parel, Mumbai. These apartments are available from the developer and can be purchased for immediate occupancy. Two balconies on each apartment allow residents to enjoy the sea view.
For homeowners' convenience, a large portion of the 7-acre site has been transformed into a playground, clubhouse, swimming pool, and gymnasium. Since its inception in 1980, the Lodha Group has worked on 54 properties, thirty of which are still being built. Thane West and Dombivali are two locations where they have projects outside of Mumbai.
Frequently Asked Questions
1. How many units are there in the Lodha World Towers?
Mumbai South has an opulent housing development called Lodha World One. Four hundred forty-five units are available in the project, which occupies 17 acres of land. The property provides three- to four-bedroom luxury homes ranging from 1535 square feet to 2018 square feet.
2. Who is the richest Indian builder?
One of India's wealthiest real estate tycoons, Mangal Prabhat Lodha, has a net worth of about INR 52,000 crore. He is ranked second on the GROHE Hurun India Real Estate Rich List 2021.
3. Which is the biggest flat in Mumbai?
World One is the biggest and tallest flat in Mumbai.
4. What is the height of Lodha World Towers?
The height of the project is 919 ft.
5. What is the total price of Lodha World Towers?
The cost of real estate in Lower Parel Mumbai ranges from 24000 to 28000 for outright purchases of completed and unfinished projects. The sale price for a three-bedroom starts at 7.50 crores at The World Towers.