Lodha Upper Thane Mankoli is one of the most luxurious development projects by none other than Lodha Group. The location of this luxurious project is Upper Thane.
Lodha Upper Thane is spread over almost 200 acres of land. It houses 24 majestically beautiful towers. Each of these gorgeous towers has 30 storeys and is all occupied with luxurious apartments.
Starting from Rs 55 lakhs, it offers not only 1 BHK but also 2 BHK and even 3 BHK flats.
Click here to watch the video about this fabulous project on our youtube channel.
The area around the project is open, so it is easy to provide top-notch amenities. But this in no way means that the apartments are crammed with facilities. On the contrary, they are marvelous in interior design and architecture.
Lodha Upper Thane also has the advantage of location as it is located in one of the prime locations there is, Upper Thane.
Lodha Group is famous worldwide. So there are many reasons that invite you to buy your house in Lodha Upper Thane.
For more details, click below:
Contact Builder For Latest Offers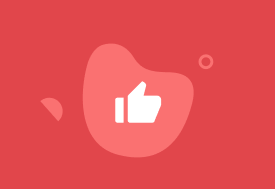 Thank You
Our Builder Representative Will Contact You Shortly
Back to Home
We shall provide you with those reasons in this blog. So remember to read till the end!
A Look at Lodha Group
Macrotech Developers or Lodha Group, which was previously known as Lodha Developers, is an Indian multinational real estate company situated in Mumbai, India.
Mangal Prabhat Lodha was the one who founded Lodha Group back in 1980. Lodha Group has successfully built residential and commercial properties in Mumbai, Thane, Pune, Maharashtra, and even London.
Some of the most notable projects of the Lodha Group are Lodha Bellissimo, Lodha Altamount, Lodha Bellevue, Lodha Park, The World Towers, and Trump Tower Mumbai.
Lodha Group is known for developing Palava, an integrated smart city near Mumbai.
Lodha Group is passionate about creating landmarks. Their projects meet global standards, centered on the values of families. Their vision of 'Building a Better Life' transforms lives.
Location of Lodha Upper Thane Mankoli
The location of Lodha Upper Thane offers a different standard of community life. It is an exceptionally integrated township connected to not one, not two, but three cities! Those three cities are Thane, Bhiwandi, and Dombivali.
The Mankoli area of the MMR region is one of the prime locations. It has 100 acres of greenery spread around.
The location of Lodha Upper Thane is- Thane-Dombivali, Link Road, Mumbai-Nashik Expressway, Mumbai, Maharashtra, 421302.
Lodha Upper Thane is, of course, RERA registered project with the RERA Number- P51700008449, P51700007192, P51700006147, P51700014814, P51700014770, P51700016245, P51700016243, P51700016437, P51700016666.
Explore more projects and related information by clicking here.
The excellent connectivity offered by the project
Transportation facilities:
Bus stations such as Khopat S. T. Terminus are only at a distance of 2.4 km, while Highland Park is at a distance of no more than 1.3 km.
Railway stations near Lodha Upper Thane:
Runwal Garden City is 153 m away, Balkum Pada Number 1 is 618 m away, Balkum Naka is 648 m away, and Highland Park is 653 m away, which is a 9 min walk.
Airports near Lodha Upper Thane:
Chhatrapati Shivaji International Airport is 25.3 km away, Juhu Airport is 27.3 km away, Kalyan Airstrip, Nevali is 12.1 km away, and Helipad Film City is 18.8 km away.
Health Facilities near Lodha Upper Thane:
Jupiter Hospital is 10.0 km away, and Lotus Hospital is 1.2 km away only.
Other facilities:
An educational institution near Lodha Upper Thane that is quite popular is Lodha World School which is only 9.1 km away.
The shopping center or recreational centre near Lodha Upper Thane is Viviana Mall which is not more than 11.3 km away.
Restaurants or hotels near Lodha Upper Thane are:
Wood House lounge is 1.2 km away, and Golden Rock Family Garden Restaurant & Bar is 2.9 km away and can be reached in 11 minutes.
Are you looking for your 'perfect property'? Waste no time! Just click here to explore the homes you deserve at the proper location at the right price with PropertyOK!
Amenities Offered by Lodha Upper Thane Mankoli
Lodha Upper Thane is filled with various luxurious amenities to make your life easy and peaceful! The amenities provided by Lodha Upper Thane Mankoli are listed below:
Temple
Swimming Pool
Football
Creche or Daycare
Theatre
Banquet Hall
Fountain
Cricket Pitch
Sun Deck
Lawn Tennis Court
Multipurpose Court
Amphitheatre
Party Lawn
Basketball Court
Entrance Lobby
Yoga & Meditation Area
Sewage Treatment Plant
Jogging Track
Rain Water Harvesting
Club House filled with Indoor Games
24/7 Power Backup
Gymnasium
24/7 Water Supply
Landscape Garden
Children's Play Area
High-speed Lift(s)
Spacious Car Parking
Garbage Disposal
Internal Street Lights
Paved Compound
Fire Fighting Systems.
The modern interiors at Lodha Upper Thane Mankoli
The interior of Lodha Upper Thane is described as follows:
Fully air-conditioned apartments
Tall windows for maximum light and ventilation
Premium marble flooring in living, dining, passage, and bedrooms
Separate utility area
Separate wardrobe niches in bedrooms
Designer bathroom with fittings from Jaguar/Kohler/Isenberg
Best-in-class 3-tier security system with intercom in each residence
Conclusion
These apartments of Lodha Upper Thane are Vastu compliant as well. No need to worry about negativity destroying your peace of mind. These Vastu-compliant houses of Lodha Upper Thane will only bring positivity into your sweet home!
Frequently Asked Questions
What is Lodha Upper Thane?
Answer. Lodha Upper Thane is a township spread over 200 acres of land. This project has been made possible by none other than Lodha Group, also known as Lodha Developers.
80% of this land is reserved for open spaces so you can breathe freely!
Hafeez Contractor has been the visionary architect behind Lodha Upper Thane, while renowned design firm Prabhakar B. Bhagwat & Associates has made its landscape so beautiful.
Lodha Upper Thane is famous for its 'walk-to-everything' theme, which means that most of the places you would want to visit are only a 2 to 10 min walk away.
Is Lodha Upper Thane a good property to buy?
Answer. Lodha Upper Thane is a smart city spread across 100 acres of land. It is located in the prime location of Mankoli, Thane.
Lodha Group is known worldwide for its masterpieces and Lodha Upper Thane is no different. It's been called the best among the best.
Because of the amenities, it offers, along with transportation facilities, educational institutions, health care centers, and recreational and shopping centres being not so far away, Lodha Upper Thane is one of the best places where you should buy your perfect property.
What are the benefits of investing in the Lodha Group?
Answer. Lodha Group is famous globally for its over-the-top works. They do not compromise with quality and even set new benchmarks while redefining the standards of real estate in India.
Lodha Group came into existence back in 1980 and since then, the company has only been progressing aggressively. They offer transparent and ethical business practices that stabilize their clients' trust.
Also, they offer environmentally friendly, transparent, and cutting-edge real estate solutions to provide their customers with a seamless experience.
What are the prices of 1BHK, 2BHK and 3BHK flats in Lodha Upper Thane?
Answer. 1 BHK flats are for 54 lakhs and above, 2 BHK for 64+ lakhs, and 3 BHK are for above 86 lakhs.
What is the actual location of Lodha Upper Thane?
Answer. The actual location of Lodha Upper Thane is Thane-Dombivli Link Road, off Mumbai-Nashik Expressway, Mumbai, Maharashtra 421302.
Please add some content.