On October 2, 2019, the 150th anniversary of Mahatma Gandhi's birth, the Lodha company unveiled the project Lodha Crown Majiwada, a new category of houses in the Mumbai Metropolitan Region (MMR) that offers a luxurious lifestyle at an accessible price. The first Crown pre-launch was in Thane and fulfilled the needs of thousands of families under the slogan "No More Compromise." This was only made feasible by Lodha's vision, design skills, engineering, purchasing power, and scale.
Crown Thane has transformed the lives of 1500 proud Mumbaikars who have always envisioned having a property within the MMR since its inauguration in October 2019. The chance to acquire a home with top-notch amenities in a prime location and at an affordable price is available in Majiwada, Crown Thane.
Just click here to watch the video on our Youtube channel to experience the grandeur of Lodha Crown Majiwada.
About Lodha Crown Majiwada:
Majiwada is located in Thane's ideal area and is an excellent opportunity to invest in real estate. Due to its excellent contact with the rest of the city, this region is perfect for the working class to settle down. Lodha Crown Thane has a MahaRERA registration. The Lodha Crown Thane's RERA Registration Number is P51700022250.
In the shape of high-rise residential towers, Lodha Crown in Thane, Maharashtra, 400607, offers 1 BHK and 2 BHK homes with various amenities. The address is 2-A Wing, Lodha Luxuria 2, Laxmi Nagar, Balkum Pada, Majiwada.
For more details regarding the pricing, click below.
Contact Builder For Latest Offers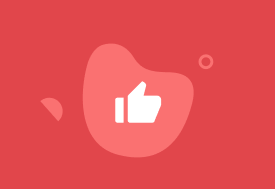 Thank You
Our Builder Representative Will Contact You Shortly
Back to Home
The floor area of the 1 BHK home will range from 400 to 670 square feet. The floor area of the 2 BHK flats will range from 620 to 910 square feet.
For those looking for a home, the largest amount of space is provided in each unit. The cost of Lodha Crown Thane ranges from 51.9 to 89.9 lacs. Three hundred forty-six units comprise The Lodha Crown Thane.
Access to the closest employment centers is simple from this place. Athena Technology, Conneqt Business Solutions, British Brewing, HPLC Consumables, Awp Rental Company, Krishan Trading Company, Vasan and Company, etc., are some of the leading businesses with offices nearby. Therefore, this Thane locale is a smart choice for starting a family. This residential development makes it even better for contemporary families with its flats and amenities.
The excellent connectivity offered by the project:
Transportation facilities –
The Mumbai Agra National Highway runs through this neighborhood.
It is very easy to get to and near Crown Thane. A direct entryway to the eastern and western roads, Thane Belapur Road, and NH8 is provided via the Eastern Express Highway and Ghodbunder Road.
The residents of this area benefit greatly from the availability of public transportation.
The distance to Thane Railway station is only 7 kilometers.
The distance from this site to Chhatrapati Shivaji International Airport is 24 kilometers.
Construction is underway at the Navi Mumbai International Airport. The distance is 27 kilometers.
Once it is open, the Line 4 Mumbai Metro service will also be convenient.
Health facilities nearby –
Omkar Hospital, Ace Hospital & Healthcare Management, Galaxy Hospital, Jay Maternity, and Surgical Nursing Home are among the best medical facilities in this area.
Educational institutions nearby –
The best options for educational institutions in this area include Thane Mahanagar Palika School 43, Gramin Shikshan Sanstha, English High School, Lodha World School, and Gramin Shikshan Sanstha.
Malls and shopping centers nearby
Boulevard, High Street Mall, and The Shopping Point are other places where residents can obtain their everyday needs.
Recreational hotspots nearby
Lodha Crown Majiwada is close to several recreational hotspots, making it even more desirable.
Viviana mall, Cinepolis, numerous restaurants, food courts, schools, the best medical treatment from Jupiter hospital, and business hubs are within a short distance away for residents of Crown Thane. In addition to being close to supermarkets, McDonald's, SBI, and Lodha World School, inhabitants of Crown Thane will be a part of a 70-acre prepared and flourishing ecosystem.
A few good mentions are –
Big Bazaar in five minutes
Nine minutes for Jupiter Hospital.
5 Minutes to the next metro station.
Eastern Expressway at a distance of five minutes.
There are numerous supermarkets and retail establishments nearby.
Nine minutes for Viviana Mall.
15 minutes from Thane Station.
2 minutes to the closest bus stop
Five minutes on Ghodbunder Road.
The numerous modern amenities offered by the project:
There are numerous family-friendly amenities at Lodha Crown Majiwada. There is a designated children's play area. The communal area has several sports courts surrounded by vegetation. The concept now includes a sizable clubhouse and a pool.
There are many amenities at Lodha Crown Thane, including air conditioning, an amphitheater, a badminton court, a bank/ATM, broadband connectivity, a community hall, covered parking, a garden, a jogging path, a library, a lift, a maintenance staff member, a multi-purpose court, open parking, rainwater harvesting, a shopping arcade, a swimming pool, compliance with Vaastu, visitor parking, a volleyball court.
The communal halls inside the structures will make the perfect venue for social events. Each apartment will include a private parking space. Internal roads will be kept up-to-date across the entire area, and lighting will be adequate. Multiple layers of security and CCTV monitoring will also guarantee the safety of the occupants.
The sophisticated interiors of Lodha Crown Majiwada:
The flats will have all the contemporary amenities that modern families require. An apartment's front door is composed of sturdy wooden frames. Laminated wooden door frames and other fixtures will be fitted on the interior doors.
The interior walls will have acrylic coatings ready for personalization. Weatherproof paint will be used on the structures' exterior walls.
The flooring in the flats will be vitrified, including the bedrooms and living areas. The balconies, bathrooms, and kitchen floors will all have antiskid tile. Aluminum UPVC sliding frames will be used for the windows.
The kitchen will have a granite countertop, a branded faucet, and a stainless steel sink. Appliance installation for the kitchen will be possible. The top brands will supply the fixtures and sanitary items for the modern bathrooms. In a word, the flats will have every contemporary feature a family might want.
Summing Up:
Lodha Crown Thane offers a life full of sports, exercise, and leisure opportunities. You can spend time with your loved ones in many places. There is a huge Trimurti temple for those moments of stillness when one feels the need to absorb the tranquility of their surroundings, while the grand clubhouse is the ideal venue to unwind and show off a new home to friends and family.
These flats are 322 square feet and have a starting price of 56.9 Lacs.
Lodha Crown is a fantastic investment for your next home because it provides access to major highways, schools, markets, hospitals, etc.
Sitetectonix, Singapore's preeminent landscape architecture firm, and renowned master architect Kapadia Associates created the design for Crown Thane. It provides perfectly sized and built houses to meet every demand without sacrificing anything.
Frequently Asked Questions:
What is the Lodha Crown project in Thane?
Lodha Crown is a project from Thane that was painstakingly designed, and it is located in a desirable area of Majiwada. The price range for the residential apartments at Lodha Crown is between Rs. 45.0 Lac and Rs. 60.0 Lac.
The project is seasoned, covering a sizable area of 10 Acres. It is one of the finest properties in the area and a residential project of the highest caliber. Units that are still under construction are available. The type of apartments offered in this project is flats.
Which is the best location to invest in the Lodha Group?
It is up to the buyer to choose which place would be the finest for investing since properties are spread out throughout cities like Mumbai, Thane, Pune, London, etc. Resale value, general demand, and other factors must be considered. But when all things are considered, Mumbai is the ideal location for investments.
Why does the Lodha Crown offer the best connectivity?
Lodha Crown GB Road is well situated on the eight-lane Ghodbunder Road in Thane. It is sandwiched between the breathtaking Yeoor Hills and the tranquil Ulhas river, allowing residents to live in a beautiful environment while still having convenient access to all Mumbai Metropolitan Area (MMR) areas. NH8 is also related. Just 7 kilometers and 24 km, respectively, separate the airport and railroad.
What are the pros and cons of buying a house in Lodha Crown, Majiwada, Thane?
The Lodha Crown is ideal if you're willing to compromise on apartment size (carpet area) but not location. You will find better possibilities with larger carpet flats if you don't mind traveling further from Thane. Don't hesitate to invest if you have already thought about your budget and the available possibilities.
Which is the right time to invest in Lodha Crown?
One and two-bedroom apartments are available in Lodha Crown. These flats are 322 square feet and have a starting price of 56.9 Lacs. Lodha Crown is a fantastic investment for your next home because it provides access to major highways, schools, markets, hospitals, etc.
Please add some content.