Holi, the festival of colors, is just around the corner, and it's time to add a splash of color to your home too! From vibrant rangolis to colorful wall hangings, there are endless ways to adorn your abode with stunning Holi decorations. Whether you're hosting a party or want to spruce up your living space for this joyous occasion, we've got you covered.
In this blog post, we'll be sharing 5 incredible Holi decoration ideas that will add a zing of fun and fervor to your home decor. So get ready to soak in some inspiration, and let's dive in!
How can I decorate my home in Holi
Holi is a time to celebrate with family and friends, and what better way to do that than by decorating your home in festive colours! Here are some incredible Holi decoration ideas to brighten up your home this festive season:
1. Hang colorful curtains or drapes in every room.
2. Adorn your walls with holiday-themed wall decals or stickers.
3. Display colorful rugs or carpets in every room.
4. Place fresh flowers in vases around your home.
Also Read:

WONDERFUL GANAPATI DECORATION IDEAS FOR HOME

5. Put up holiday-themed posters or banners in prominent places.
6. Set out bowls of colorful candy or sweets for everyone to enjoy.
7. String up lights around your windows and doors.
Invest in your future: Trust our experienced team of real estate professionals to help you make smart investments and grow your wealth.
Contact Builder For Latest Offers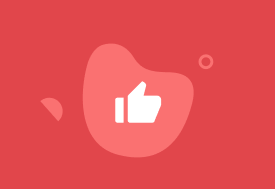 Thank You
Our Builder Representative Will Contact You Shortly
Back to Home
1. Holi theme decoration ideas
With Holi just around the corner, it is time to start planning for the perfect festive celebration. And what better way to get into the spirit of things than by decorating your home with a fun and colorful theme?
Here are some great Holi decoration ideas to get you started:
1. Go all out with color! Use brightly colored streamers, balloons, and banners to create a festive atmosphere.
2. Get creative with your food! Serve up traditional Holi dishes like gujiyas and malpuas, or get creative and come up with your colorful creations.
3. Make sure your guests are comfortable! Set up seating areas where people can relax and enjoy the festivities. Add some cushions and throws in bright colors for an extra cozy touch.
4. Decorate your front door! Hang a garland of flowers or leaves, or even paint it in a bright hue. This will let everyone know you're ready to celebrate Holi in style!
2. Holi decoration ideas for Home
Holi decoration ideas for home can range from simple to elaborate, depending on your taste and budget. You can start with something as simple as hanging streamers in bright colors around your living room. Or, if you want to go all out, you can cover every inch of your home in colorful lights and banners.
Other Holi decoration ideas include using colored balloons, festoons, and garlands to liven up your home. You can even add a touch of drama with Holi-inspired wall hangings and sculptures. If you have a garden, you can set up a DIY Holi tent for extra fun!
No matter what you do, make sure to get creative and have fun with it! After all, that's what the festival of Holi is all about.
Also Read:

HOW TO CREATE THE MOST EPIC BIRTHDAY DECORATIONS AT HOME

3. Holi decoration ideas for school
Holi is a time for fun, frolic, and color! So, what better way to decorate your school for the occasion than with colorful Holi decoration ideas!
Here are some incredible Holi decoration ideas to get you started:
1. Use colorful streamers and balloons to create a festive atmosphere in the school hallways and classrooms.
2. Put up posters of famous Bollywood stars decked out in traditional Holi colors.
3. Decorate the blackboard with white chalk drawings of elephants, camels, and other Holi symbols.
4. Make paper flowers using brightly colored construction paper and string them up around the school premises.
5. Get creative with food coloring and bake colorful cookies or cupcakes for everyone to enjoy!
4. Holi decoration ideas for office
Holi is just around the corner and it's time to start thinking about how you will decorate your home for the festivities. If you're looking for some inspiration, here are some incredible Holi decoration ideas to brighten up your home this festive season:
1. Hang colourful streamers and garlands around your home.
2. Put up posters and paintings of Hindu deities like Krishna and Radha.
3. Decorate your walls with rangolis or traditional Indian drawings.
4. Set up a special area for playing Holi games like dabki and phagwah.
5. Place bowls of coloured water around your home for people to splash each other during the festival.
6. Serve traditional Holi snacks and drinks like gujiyas and thandai at your celebrations.
7. And finally, don't forget to have plenty of colourful powder (gulal) on hand for everyone to enjoy!
5. Holi party decoration ideas
No matter your budget, there are plenty of ways to get your home ready for a Holi party. Here are some great decoration ideas to help get you started:
1. Get creative with colorful streamers and balloons. You can hang them from the ceiling, doorways, or even in windows.
2. Make a statement with a big, colorful banner that welcomes guests to your party.
3. Get festive with centerpieces and table decorations. You can use flowers, candles, lights, and more to decorate any space.
4. Add some fun and games by setting up a few outdoor games like badminton or cricket.
5. Make sure your food and drinks are on theme by serving traditional Holi dishes and drinks like chaat, thandai, and lassi.
Read More:

HOW TO MAKE YOUR HOUSE WARMING CEREMONY DECORATION TRULY SPECIAL

DIY Holi decorations
When decorating your home for Holi, there are endless possibilities. But if you want to add a personal touch to your décor, DIY decorations are the way to go.
To get started, take a look at some of these DIY Holi decoration ideas:
1. Make your rangolis: Rangolis are a staple of any Holi celebration. They're traditionally made with dry powder or sand, but you can also use flower petals, rice, or flour. Get creative with your design, and make sure to place your rangoli near the entrance of your home so that guests can admire it as they come in.
2. Decorate with flowers: Flowers are another important part of Holi décor. You can use fresh flowers or craft paper flowers—whatever you have. String them up into garlands or garlands, or scatter them around the room for a more relaxed look.
3. Hang streamers and balloons: Streamers and balloons are always a hit at parties, and they're perfect for adding color to your Holi celebrations. Choose brightly colored streamers and pair them with solid-colored balloons for a festive touch.
4. Make a banner: A banner is a great way to add holiday cheer to your décor. You can use construction paper and markers or buy premade banners from the party store. Just be sure
Conclusion
Holi is the perfect time to bring a bit of festive cheer into your home. With these five incredible decoration ideas, you can create an atmosphere that will brighten up any room. From colorful banners and streamers to floral arrangements and lights, these decorations will surely add vibrancy and joy this season! So get creative, find something that speaks to you, and have fun bringing out the best in your home for Holi!
Frequently Asked Questions:
1. How can we celebrate holi party at home?
Celebrating Holi at home can be as special as having a big party. You could start with decorating your home – you can use paper streamers, balloons, and colored paper to add some vibrancy to the living room. Have a few traditional games, such as ringing bells or singing Holi songs. Set up a few activities like face painting, water balloon fights and bonfires for those who want more excitement. The best way to celebrate is by preparing delicious festive treats and celebrating the day with family and friends.
2. Which theme is best for holi?
Choosing the right theme for Holi is important to make it a memorable celebration. Depending on your budget, you can choose from various themes such as nature-inspired, regal and royal, carnival-style, or even traditional. If you want to keep it simple and affordable, you can try out country-style setups with rustic wooden furniture and earthy tones. For those looking to add an elegant touch to their events, themes like Arabian Nights will be perfect. Alternatively, you could use bright colors and modern touches for a vibrant atmosphere that will impress. Whichever theme you select, ensure it resonates with your audience so they can enjoy the festivities!
3. Which colour is good for holi?
Holi is all about celebrating colour, so you can use any shade that appeals to you. There are a few key colours that are traditionally used in holi decoration. These include bright reds, yellows, powder blue, and electric green. With this combination, you can create a vibrant atmosphere that will bring life to your decorations.