In the bustling metropolis of Mumbai, where dreams rise as high as the towering structures that define its skyline, Adani Western Heights emerges as a symbol of the city's growing stature on the global stage. This blog delves into the intricacies of Adani Western Heights, exploring its significance in the context of Mumbai's development, economic prowess, and its embodiment of modern, sustainable luxury living.
Contact Builder For Latest Offers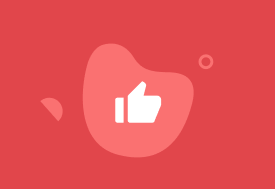 Thank You
Our Builder Representative Will Contact You Shortly
Back to Home
Adani Western Heights: A Beacon of Modern Living in Mumbai
Adani Western Heights stands as a testament to the evolution of modern living in the heart of Mumbai. Situated in the vibrant locality of Andheri West, this project is more than a residential complex; it encapsulates a lifestyle that mirrors the dynamism and aspirations of Mumbai's residents.
In the era of environmental consciousness, Adani Western Heights takes a bold step towards nurturing a sustainable lifestyle. The project integrates green building practices, energy-efficient systems, and waste reduction initiatives, contributing to a reduced ecological footprint. Residents not only enjoy the comforts of modern living but also participate in the collective responsibility of preserving the environment.
Modern Living in Mumbai: Adani Western Heights Features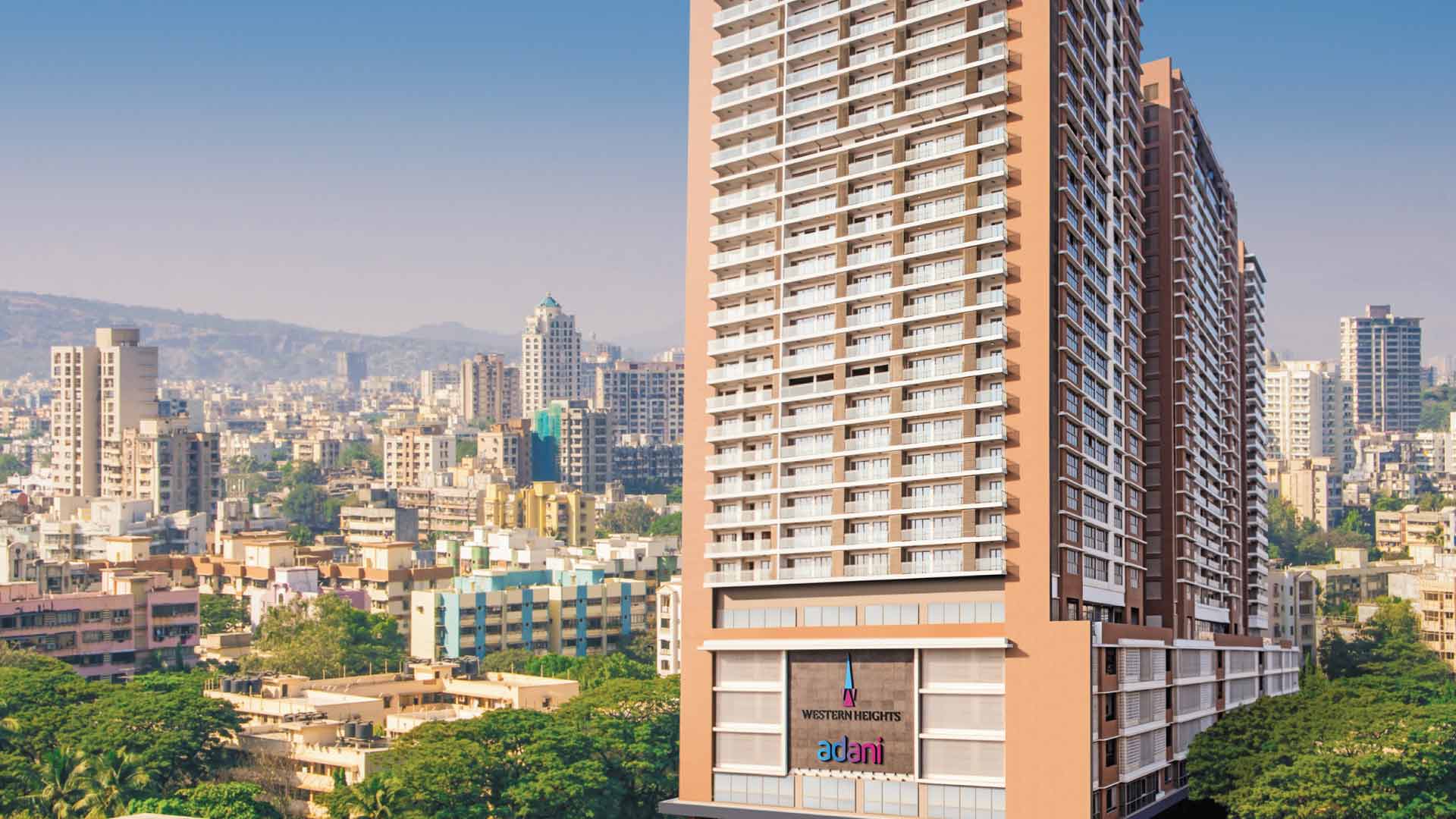 Mumbai, the city of dreams, is known for its vibrant energy, bustling streets, and iconic skyline. Amidst this dynamic metropolis, Adani Western Heights stands as a testament to modern living, offering a lifestyle that transcends expectations. Let's explore the exclusive features that make Adani Western Heights a symbol of luxury and sophistication.
1. Unparalleled Location:
Situated in the heart of Mumbai, Adani Western Heights enjoys a prime location that seamlessly connects residents to key business hubs, entertainment centers, and educational institutions. The strategic positioning ensures convenience and accessibility in the midst of the city's pulsating rhythm.
2. Architectural Elegance:
The architectural marvel of Adani Western Heights reflects a harmonious blend of contemporary design and timeless elegance. The sleek lines, innovative facades, and thoughtfully planned spaces contribute to an aesthetic that stands out amidst Mumbai's skyline.
3. Spacious Residences:
Modern living requires ample space, and Adani Western Heights delivers just that. The residences are designed with a focus on spaciousness, allowing residents to experience comfort and freedom within their homes. From expansive living areas to well-appointed bedrooms, every corner exudes a sense of luxury.
4. Panoramic Views:
The high-rise towers of Adani Western Heights offer breathtaking panoramic views of the cityscape and the Arabian Sea. Residents wake up to stunning sunrises and retire to mesmerizing sunsets, creating an everyday spectacle that adds a touch of serenity to urban living.
5. Lifestyle Amenities:
Adani Western Heights is equipped with a plethora of lifestyle amenities that cater to the diverse needs of its residents. From state-of-the-art fitness centers and swimming pools to recreational areas and lush green spaces, every amenity is designed to enhance the overall well-being of the community.
6. Smart Home Features:
Embracing the future of living, Adani Western Heights incorporates smart home features that bring convenience to residents' fingertips. Intelligent lighting, climate control, and security systems ensure a connected and secure living experience.
7. Exquisite Interiors:
Step into the residences of Adani Western Heights, and you'll be greeted by exquisite interiors crafted with attention to detail. Premium finishes, modern fixtures, and sophisticated design elements create an ambiance of refinement and luxury.
8. Security and Privacy:
Modern living demands a sense of security and privacy, and Adani Western Heights prioritizes both. With advanced security systems and privacy features, residents can enjoy peace of mind in their personal havens.
9. Retail and Commercial Spaces:
The integrated development of Adani Western Heights includes retail and commercial spaces within its premises. This ensures that residents have access to a variety of shops, cafes, and services, enhancing the convenience of day-to-day living.
10. Sustainable Living:
Adani Western Heights is committed to sustainable living. From eco-friendly construction practices to energy-efficient features, the development embraces a greener approach, contributing to a healthier environment for residents.
Adani Project Andheri West: Unveiling the Essence of Adani's Vision
Adani's foray into Andheri West represents a strategic move into one of Western Mumbai's most coveted areas. The project seamlessly integrates with the pulsating energy of the city, offering residents not just a home but an experience curated with meticulous attention to detail.
Adani Tower: Reaching New Heights in Architectural Grandeur:
The iconic Adani Tower within Western Heights stands tall, not just in terms of physical elevation but also as an architectural marvel. The tower's design is a fusion of aesthetics and functionality, creating a landmark that reflects Mumbai's constant pursuit of innovation and excellence.
Western Mumbai Areas: Adani's Strategic Expansion:
The choice of Andheri West for Adani Western Heights is strategic, considering the area's prominence in Western Mumbai. Proximity to commercial hubs, entertainment centers, and excellent connectivity make this location a prime address for those seeking a balanced and convenient urban lifestyle.
Adani Realty Projects: Shaping Mumbai's Urban Landscape:
Adani Realty's commitment to excellence is evident in its diverse portfolio of projects. Each development contributes to shaping Mumbai's urban landscape, and Adani Western Heights is no exception. The company's vision goes beyond construction, focusing on creating sustainable, community-centric living spaces.
Adani Western Heights and the Changing Definition of Luxury
Luxury, in the context of real estate, is evolving beyond opulence and extravagance. Adani Western Heights understands this paradigm shift and redefines luxury as a holistic experience. It's not just about grandeur; it's about convenience, sustainability, and the seamless integration of technology – a new definition that aligns with the discerning tastes of modern Mumbaikars.
High-Rise Living in Mumbai: The Adani Perspective:
High-rise living in Mumbai has become synonymous with prestige, and Adani Western Heights epitomizes this trend. The vertical expansion not only maximizes space utilization but also provides residents with panoramic views of the city, creating a unique living experience.
Luxury Real Estate in Mumbai: Adani's Imprint:
Adani Western Heights redefines luxury living in Mumbai. The project goes beyond aesthetics, offering a lifestyle that combines opulence with functionality. The luxury real estate segment in Mumbai finds a new benchmark in Adani's meticulous approach to design, construction, and service.
A Green Oasis in the Urban Jungle:
In the midst of Mumbai's concrete jungle, Adani Western Heights stands out as a green oasis. The inclusion of lush landscapes, rooftop gardens, and sustainable design elements transforms the project into a sanctuary within the urban hustle. Residents can enjoy the serenity of nature without compromising on the convenience of city living.
Crafting Timeless Interiors:
The interiors of Adani Western Heights are not just spaces; they are meticulously crafted environments that stand the test of time. The use of premium materials, contemporary design, and attention to detail result in interiors that are not only aesthetically pleasing but also functional and adaptable to evolving lifestyle trends.
A Glimpse into Mumbai's Tech Future: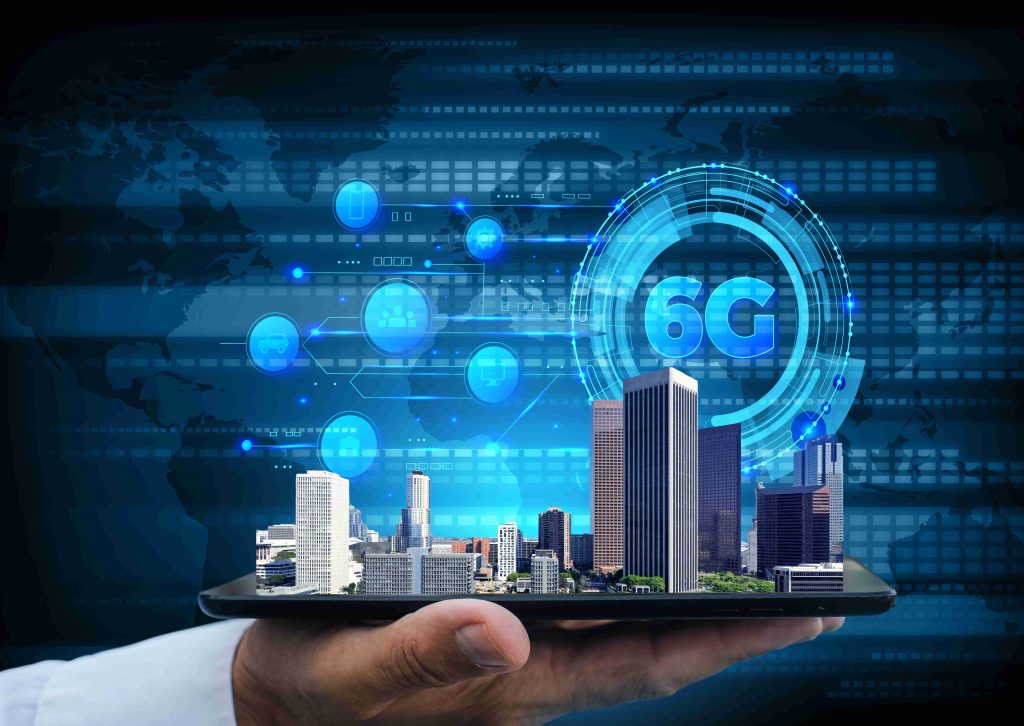 Mumbai's tech landscape is evolving, and Adani Western Heights offers a glimpse into the city's tech-driven future. The project incorporates smart home features, high-speed connectivity, and digital solutions that align with the needs of a tech-savvy population. It sets the stage for a lifestyle where technology seamlessly integrates with daily living.
Adani Western Heights and the Connectivity Advantage
Connectivity is a key determinant of a property's value, and Adani Western Heights leverages its strategic location to provide residents with unparalleled connectivity. Whether it's proximity to major business districts, educational institutions, or entertainment hubs, the project ensures that residents are well-connected to every aspect of Mumbai's dynamic landscape.
Mumbai is not just a city; it's a melting pot of cultures, traditions, and vibrant lifestyles. Adani Western Heights acknowledges this diversity and serves as a cultural hub within Mumbai's landscape. The project integrates spaces for cultural events, art installations, and community gatherings, adding a dynamic layer to its identity.
Redefining Community Living:
Community living takes center stage at Adani Western Heights. The project encourages a sense of community through shared spaces, events, and recreational facilities. The emphasis on community living is not just about coexisting but fostering meaningful connections among residents, creating a supportive and vibrant living environment.
Bridging Generations in Mumbai:
Mumbai is a city that bridges generations, and Adani Western Heights mirrors this ethos. The project offers a diverse range of amenities catering to all age groups, from children's play areas to senior-friendly spaces. It becomes a haven where families can grow, create memories, and seamlessly transition through different life stages.
Celebrating Mumbai's Festivities: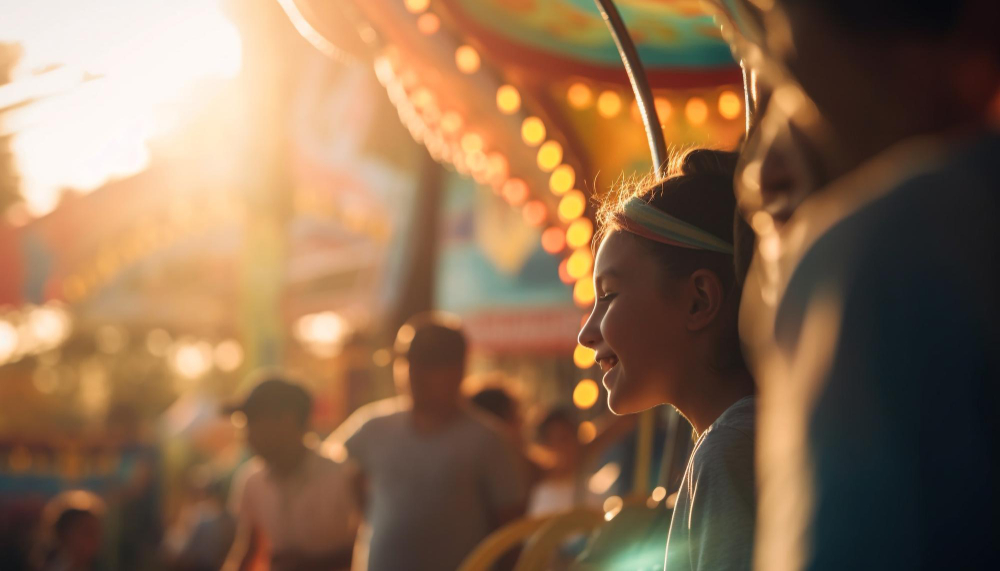 Mumbai is a city that never sleeps, and its festivities are legendary. Adani Western Heights has become a celebration hub, with spaces dedicated to cultural events, festivals, and communal gatherings. It embraces the vivacity of Mumbai's festivities, creating an atmosphere where residents can revel in the city's vibrant spirit.
Adani Western Heights and Mumbai's Nightlife Renaissance:
Mumbai's nightlife is renowned for its energy and diversity. Adani Western Heights, nestled in the vibrant neighborhood of Andheri West, provides residents with easy access to the city's burgeoning nightlife scene. From trendy lounges to cultural events, the project is a gateway to Mumbai's after-hours allure.
Adani Western Heights: Balancing Work and Leisure:
The modern urban dweller seeks a balance between work and leisure, and Adani Western Heights caters to this aspiration. With dedicated spaces for remote work, recreational amenities, and a serene environment, residents can seamlessly navigate the demands of professional life while enjoying moments of relaxation and rejuvenation.
Adani Western Heights: The Legacy Unfolds
As the sun sets on the Mumbai skyline, Adani Western Heights becomes a glowing emblem of a legacy unfolding. It signifies more than just a place to reside; it marks a chapter in the narrative of Mumbai's growth, prosperity, and the pursuit of a contemporary lifestyle that resonates with the spirit of the city. The legacy of Adani Western Heights becomes an integral part of Mumbai's rich tapestry, leaving an indelible mark on its evolving skyline.
Adani Western Heights stands as a testament to the unwavering commitment of the Adani Group. Beyond being a real estate project, it reflects the group's dedication to innovation, sustainability, and creating spaces that redefine the living experience. It becomes a cornerstone in Adani's journey to contribute meaningfully to Mumbai's evolving landscape.
Conclusion
In conclusion, Adani Western Heights transcends the ordinary and becomes a holistic living experience that resonates with the diverse and dynamic spirit of Mumbai. It encapsulates not only the features and amenities of a modern residence but also the intangible elements that make it a symbol of the city's aspirations and legacy.
Embark on an elevated living experience with Adani Western Heights. Explore our website for an extensive listing of luxurious residences that redefine Mumbai's skyline. Dive into our real estate-related articles, providing expert insights and the latest trends, empowering you to make informed investment decisions. Let Propertyok guide your investment journey with Adani Western Heights, ensuring it's not just a home but a testament to your elevated lifestyle. Explore more and make the skyline your own!
FAQs
1. What makes Adani Western Heights stand out in Mumbai's real estate landscape?
Adani Western Heights is a pinnacle of luxury and sophistication in Mumbai. With its contemporary design, world-class amenities, and a prime location, it redefines upscale living in the city. The project stands out for its commitment to providing residents with an unmatched lifestyle experience.
2. Where is Adani Western Heights located, and what are the nearby amenities?
Strategically located in Andheri West, Adani Western Heights enjoys proximity to essential amenities. Residents have easy access to shopping centers, educational institutions, healthcare facilities, and recreational spaces, making it a well-connected and convenient place to call home.
3. How does Adani Western Heights contribute to sustainability and eco-friendly living?
Adani Western Heights prioritizes sustainable practices and eco-friendly design. From energy-efficient features to green spaces, the project is committed to minimizing its environmental impact and creating a sustainable living environment.
4. What sets Adani Western Heights apart from other residential projects in Mumbai?
Adani Western Heights stands apart with its iconic design, world-class amenities, and a commitment to providing a lifestyle that blends luxury, convenience, and sustainability. The project reflects the Adani Group's dedication to excellence in every aspect.