Looking for some divine inspiration to elevate your home decor game? Look no further than the Pooja room – a sacred space dedicated to prayer, meditation, and spiritual reflection. Whether you're looking for traditional elegance or modern minimalism, we've scoured the internet to bring you eight stunning Pooja room designs that will take your breath away.
From intricate woodwork to crystal chandeliers, these spaces are designed to soothe the soul while celebrating architectural beauty. So sit back, relax, and prepare to be inspired by our handpicked selection of gorgeous Pooja rooms.
Invest in your future: Trust our experienced team of real estate professionals to help you make smart investments and grow your wealth!
Contact Builder For Latest Offers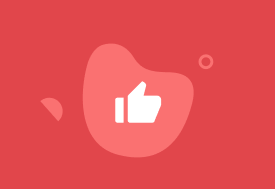 Thank You
Our Builder Representative Will Contact You Shortly
Back to Home
What is a Pooja Room?
A Pooja room is a small, sacred space within your home where you can perform daily Hindu rituals and prayers. Typically, Pooja rooms are located in the corner of the house near the main entrance. The Pooja room should be clean, well-ventilated, and free from distractions. It is also important to have a shrine or altar dedicated to your chosen deity.
When designing your Pooja room, remember a few key things. First, the space should be serene and calming, so avoid bright colors and loud patterns. Second, all of the items in the room should be placed in an orderly fashion. Lastly, you must provide proper ventilation and natural light by having at least one window or skylight.
Once you have designed your perfect Pooja room, regularly perform your rituals and prayers to create a sacred space that reflects your faith.
Discover more about this topic by reading this blog:

WONDERFUL GANAPATI DECORATION IDEAS FOR HOME

The Benefits of Having a Pooja Room
A Pooja room is a sacred space in your home where you can pray, meditate, or perform other spiritual practices. Having a dedicated space for worship can bring many benefits to your life, including peace of mind, a sense of calm, and a deeper connection to your faith.
If you're looking to create a Pooja room in your home, there are a few things to keep in mind. First, choose a location that is peaceful and quiet, away from the hustle and bustle of daily life. The room should also be clean and clutter-free so that you can focus on your spirituality without distractions. Finally, decorate the space according to your taste and beliefs – add items that have special meaning to you, such as photographs or statues of religious figures, candles or incense, and anything else that will help create a peaceful atmosphere.
With these tips, you can start designing stunning Pooja room designs that will take your breath away!
1. Latest Pooja Room Designs
When it comes to making your home look beautiful, nothing works like a beautifully designed pooja room. A well-designed pooja room can easily become the focal point of your home and can make any guests feel welcomed and comfortable.
Here are some of the latest pooja room designs to consider:
Contemporary Pooja Room – This design incorporates modern elements with traditional pooja room fixtures. The contemporary look is often centered around a central altar and features minimalistic furniture and décor.
Rustic Pooja Room – This design offers the perfect blend of old-world charm and modern aesthetics for those looking for an antiquated look. Incorporate wooden and clay fixtures and terracotta flooring for a truly rustic feel.
Industrial Pooja Room – Try incorporating industrial elements if you want a modern take on the traditional pooja room. Utilize metal accents, exposed brick walls, and industrial lighting to create an edgy yet inviting atmosphere.
Traditional Pooja Room – For those seeking an authentic pooja experience, this design is just what you need. Incorporate artfully crafted wooden furniture pieces along with intricately carved statues and tapestries to make this space truly unique.
There are many ways to design a pooja room, but if you want something truly stunning, you should consider one of these latest Pooja room designs. From traditional to contemporary, there is sure to be a design that will take your breath away!
Want to learn more about the topic? Check out this blog for additional insights and information!

7 EFFECTIVE AND STYLISH SMALL POOJA ROOM DESIGNS IN APARTMENTS.

2. Indian Style Pooja Room Designs
There are many different ways that you can design your pooja room, but if you want to create an authentic Indian feel, then you should consider using one of these stunning Indian-style pooja room designs. From traditional to contemporary, there is sure to be a design that will suit your taste and needs.
If you want a traditional design, you can opt for a wooden pooja mandir. These mandirs are usually intricately carved and can be adorned with beautiful paintings or sculptures. You can also add traditional elements like an oil lamp or diya to complete the look.
For a more contemporary approach, you can go for a metal or glass mandir. These designs are typically much simpler and sleek, perfect for smaller spaces. You can still add some traditional touches if you wish, but they will not be as prominent as in a traditional design.
Whichever style you choose, make sure that it reflects your taste and creates a calm and peaceful environment perfect for worship.
Looking for expert suggestions on house warming ceremony? Then this blog is your go-to source:

HOW TO MAKE YOUR HOUSE WARMING CEREMONY DECORATION TRULY SPECIAL

3. Pooja Room Door Designs
There is no denying that Indian homes are incomplete without a pooja room. After all, it is where we worship our deities and seek their blessings. A well-designed pooja room can elevate the entire ambiance of your home. If you want inspiration, here are some stunning pooja room door designs that will take your breath away!
A traditional touch
This beautiful pooja room door design features a traditional archway with intricate carvings. The wooden door is further adorned with a brass knocker in the shape of an elephant, which is considered to be auspicious in Hindu culture.
A modern twist
This pooja room door design is perfect if you prefer a more contemporary look. The clean lines and minimalistic approach give it a very modern vibe. But it retains the traditional element with a brass knocker shaped like an elephant head.
A touch of colour
Add a pop of colour to your pooja room with this vibrant yellow door design! The bold hue is sure to make a statement and brighten up the space. And we love how the traditional archway has been given a modern twist with the addition of stained glass panels.
4. Marble Pooja Room Designs
When creating a holy space in your home, there is no better material than marble. Its luxurious and timeless appearance gives any room an instant air of sophistication. If you are looking for stunning pooja room designs that will take your breath away, consider using marble in your decor.
Marble is a natural stone used in art and architecture for centuries. Its unique veining and coloration make it instantly recognizable and truly special. When designing a pooja room, marble can be used in many ways.
One popular design is to use marble flooring in the pooja room. This creates a beautiful and serene space that is perfect for worship. Marble floors are also easy to clean and maintain, making them ideal for busy households.
Another way to incorporate marble into your pooja room design is by using it on the walls. Marble wall panels add an elegant touch to the space and can be customized with carvings or other embellishments. If you want a more modern look, consider using large-format marble tiles on the walls instead.
Finally, don't forget to incorporate marble into the furnishings of your pooja room. A beautiful marble statue or altar can make a big impact in space. Marble tabletops or countertops are also stunning choices that will help make your pooja room unique.
5. Pooja Room Interior Design
Pooja rooms are a vital part of Indian homes. They are a place where we offer our prayers to the gods and goddesses. Pooja room interior design should be such that it creates a peaceful and serene ambiance.
Various factors need to be considered while designing a pooja room. The most important factor is the placement of the deities. The idols should be placed to be visible from all corners of the room. Another important factor is the lighting. The pooja room should be well-lit so that the idols can be seen.
The following are some stunning pooja room designs that will take your breath away:
1. A traditional pooja room with marble flooring and white walls. The idols are placed on a beautiful wooden altar. Traditional brass lamps hang from the ceiling, providing perfect lighting for the room.
2. A modern pooja room with a sleek and minimalist design. The idols are placed on a floating shelf against a wall painted in dark color. A small chandelier adds to the beauty of the room.
3. A rustic pooja room with stone flooring and brick walls. The idols are placed on an antique wooden table. Vintage brass lamps provide perfect lighting for the room.
Dig deeper into this topic by reading this blog:

HOW TO USE INTERIOR DESIGN PRINCIPLES TO TRANSFORM YOUR HOME

6. Pooja Room Designs in Wood
While Pooja room designs are available in many materials, wood is still the most popular choice for many homeowners. Wood gives the Pooja room a warm and traditional feeling and can be carved or painted to match any aesthetic.
There are a few things to remember when designing a Pooja room in wood. The first is to choose the right type of wood. Sheesham, teak, and rosewood are all popular choices for Pooja rooms, but each has its unique grain and color. You'll also want to consider the durability of the wood; some types are more resistant to moisture and heat than others.
Once you've selected the perfect wood for your Pooja room, it's time to start thinking about the design. Traditional carved wooden panels are always a beautiful option, or you could opt for something more modern, like geometric patterns or simple stained glass inserts. Whatever direction you choose, ensure your design is cohesive with the rest of your home's decor.
7. Pooja Room Ceiling Design
Pooja room ceiling design can make a big difference to the overall look and feel of your puja space. There are many different options available, so it's important to take some time to consider what will work best for you. Here are some stunning pooja room ceiling designs that will take your breath away!
1. Traditional Indian Design: This beautiful ceiling design features traditional Indian elements such as intricate carvings and colorful paintings. It's a perfect choice if you want to create an authentic puja room experience.
2. Modern Minimalist Design: If you prefer a more modern aesthetic, then this minimalist ceiling design is ideal. It uses clean lines and simple colors to create a sleek and stylish look.
3. Rustic Chic Design: This rustic chic ceiling design is perfect for those who want to add a touch of country charm to their puja room. The wood beams and metal chandelier give it a warm and inviting feel.
4. Tropical paradise Design: This tropical paradise ceiling design is perfect for those who want to bring the outdoors inside their puja room. The palm frond artwork and natural wood elements create a serene and peaceful atmosphere.
5. Boho Glam Design: This boho glam ceiling design is perfect for those who want to add a touch of glamour to their puja room. The glittery chandelier and sequined pillows give it a luxurious feel.
Need to learn more? Head over to this blog:

ILLUMINATE YOUR HOME WITH THESE STUNNING CEILING LIGHT DESIGNS

8. Pooja Room Cupboard Designs
When it comes to Pooja room designs, there are many different options to choose from. One popular option is to incorporate a Pooja room cupboard into the design. Cupboards are a great way to add storage space to a Pooja room, and they can also be used to display items such as puja books and photos.
There are many different Pooja room cupboard designs to choose from. Some cupboards are simple and utilitarian, while others are more ornate and decorative. There are also many different sizes of cupboards available, so you can find one that fits perfectly in your Pooja room.
If you're looking for a Pooja room cupboard that is both functional and stylish, take a look at some of the following designs:
1. The first design is a simple yet elegant wooden cupboard with two doors. This type of cupboard is perfect for storing puja books and other items. It would also look great displayed against a wall in your Pooja room.
2. If you're looking for something more ornate, consider a Pooja room cupboard with glass doors. Glass doors allow you to see the cupboard's contents while still keeping them dust-free and protected. This type of cupboard would be perfect for displaying items such as photos or statues of deities.
3. Another option is to go for a metal cupboard. Metal cupboards are very durable and offer plenty of storage space. They look great in a Pooja room and will last for many years.
Conclusion
We hope that this article has given you enough inspiration to create a stunning pooja room of your own. Whether you prefer classic traditional looks or contemporary modern designs, there are plenty of options for any taste and budget.
With the right design, a pooja room can become an oasis of peace and tranquility in your home that brings positive energy and joy into every corner. So go ahead, find the perfect look for you, and create an impressive pooja room that will take everyone's breath away!
Frequently Asked Questions:
1. Which floor is best for pooja room?
While it may vary according to personal preference, it is generally advised to place a pooja room on the ground floor to avoid disruption from busy daily activities. This is one way of ensuring that your spiritual practice remains undisturbed and uninterrupted.
2. Can we place pooja room in hall?
Absolutely! Placement of a pooja room in the hall can be an excellent way to provide daily prayer and worship away from noisy bedrooms and other parts of the home. When designing these rooms, you can consider incorporating traditional and modern designs that suit your taste and any specific needs.
3. Can the pooja room be without a door?
Absolutely! A pooja room can be just as stunning, even without a door. This is especially great for smaller spaces. There are plenty of designs that incorporate open shelves to store the essentials and provide an open, airy feel.