In Thane West, Dosti Realty has opened its prestigious project Dosti Nest Balkum Naka Phase 1. This residential development of 2.14 acres of the property provides a wealth of amenities for inhabitants. The undertaking was started in April 2022. Under Construction units are available. The most common configurations are 1 RK and 1 BHK apartments.
Curious to know more about this spectacular project? Click Below:
Contact Builder For Latest Offers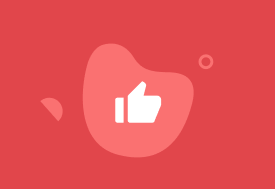 Thank You
Our Builder Representative Will Contact You Shortly
Back to Home
According to the area plan, the units' sizes range from 288.0 to 458.0 square feet. Dosti Nest Phase 1 consists of 926 residences. Dosti Nest Phase 1 will be available for possession in June 2027.
The property is for sale in the residential development Dosti Nest Phase 2 in Thane. The project offers 1 RK and 1 BHK format option. Dosti Realty is the property developer working on the project. Dosti Nest Phase 2 is situated on 0.6 Acres and has several contemporary features. The area plan specifies that the units' sizes range from 266.0 to 431.0 square feet. Launched in March 2022, Dosti Nest Phase 2 will be available for possession in June 2027. Phase 2 of Dosti Nest has 380 units.
Click here to checkout more properties at the most popular locations in Mumbai.
Dosti Realty is a reputable development company with experience creating comfortable spaces for purchasers since 1980. By way of the road that runs through the middle of this suburb, Thane West is well-connected to other areas of the city. Nearby to this residential development are significant shopping malls, movie theatres, schools, and hospitals.
About the promising project- Dosti Nest Balkum Naka
Many residential projects at Balkum Thane are well suited for different needs and tastes. Each of Dosti's residences in Mumbai and Thane has been imaginatively conceived and created to redefine the norms of luxury living. Discover the genuine meaning of pleasure at Dosti West County's newest development, Dosti Nest in Sector 3, where Exclusive 1 Bhk Homes are designed to provide ease, comfort, and quiet, where stunning views and lovely gardens bring the countryside to life just as you envisioned.
Dosti Nest has towers with 27 and 32 stories. Dosti Nest's entire property tract measures 12 acres. Experience pure bliss as we present to you Dosti West County's newest product, Dosti Nest, which provides a variety of 1 BHK homes to meet your requirements. More than 1720 people have already reserved homes in Sector 1 (Dosti Oak, Dosti Cedar, and Dosti Pine) and Sector 2 (Dosti Tulip) in Dosti West County. A contemporary rural lifestyle is waiting for you here in Dosti West County.
The major features are –
Private setting.
Three Separate Towers
Beautifully constructed homes with minimal waste.
Elegant Personal Clubhouse.
Balkum station is now under development and is only a minute away.
Excellent proximity to business and IT parks.
Reputable medical and educational facilities are close by.
In Dosti West County Sectors 1 and 2, more than 1300 and 400 trees exist, respectively.
A component of Dosti West County's large-scale integrated development.
Show flat and sample ready.
Thane, Mumbai's crown jewel, is a city of well-preserved lakes that preserve nature's natural bounty. Thane is the most sought-after future-ready city globally, thanks to its rapid expansion and excellent infrastructure. Thane is a suitable location because it is close to popular work, recreation, and entertainment locations.
The full address of the project is West County Balkum, Near Majiwada Kapurbawdi Circle, Thane West, Thane, Maharashtra 400608.
The RERA ID for this project is P51700033640, and it satisfies all requirements set forth by the state regulatory agency. The RERA project ID registration for Dosti Nest Phase 2 is P51700033663.
Also Read: Filing RERA Complaint
How the project ensures excellent connectivity
Transportation facilities –
Neighbouring road is Easter Express Highway.
It is 200 meters from NH 848.
Balkum station is just one minute away.
The Dosti Nest Thane is adjacent to Thane Railway Station.
The distance to Mulund Railway Station is 15 minutes.
5.8 km away is Bhiwandi Railway Station.
The closest metro station to Dosti West County Tulip or Dosti Nest will be the projected Balkum Metro Station and Kapurbawdi Metro Station of metro line 4.
Mumbai International Airport is 38 kilometers or 45 minutes away from CSMI Airport.
Health facilities nearby –
The distance to Vedanta Hospital is 500 meters.
Hiranandani Medical Center
Jupiter Hospital.
Hospital Horizon.
Bethany Healthcare.
Educational institutions nearby –
NES JR College is 1.2 kilometres away.
Wisdom Academy School is located 1.6 kilometres.
St. Xaviers High School.
Orchids International School.
CP Goenka International School.
Singhania High School, SMT.
Within a 5- to 10-minute drive are Lok Puram Public School, Sri Ma Vidyalaya, and Alpha Academy.
Malls and shopping centres nearby
The Miracle Mall is 1.2 km.
Five minutes separate you from the INOX Insignia R Mall and the Green Stokes Art Gallery.
In Thane West, Manpada and Kapurbawdi are well-known business districts.
Viviana Mall, Korrum Mall.
HighStreet Mall.
D Mart, Hypercity.
Recreational hotspots nearby
Three acres park within proximity of 100 meters.
The splendid amenities at Dosti Nest Balkum Naka:
At Dosti Nest Balkum Naka, the residents can embrace a life of fulfillment. These 1-bedroom apartments have been thoughtfully designed to maximize your comfort. You will undoubtedly raise your standard of living to a completely new level if you are surrounded by the attractive surroundings of Dosti West County and its extensive lifestyle.
Read more about trending properties in Mumbai by clicking here.
The gym is part of Dosti Nest. In addition to the swimming pool and sports area, children have access to an adjacent kid's pool and play area. There are several opportunities for sports, including a cricket field, a badminton court, a cycling path, and a jogging track. The project's library provisions will also add to the benefit of the residents. 24/7 security is provided. The Multipurpose Room is one of the additional provisions.
Major facilities are –
Swimming Pool.
Conference room.
Library.
Multipurpose Court.
Amphitheatre.
Table Tennis.
Badminton Court.
Multipurpose Hall.
Yoga/Meditation Area.
Dosti Nest is a cutting-edge residential development project created by the skilled builders of Dosti Realty. It is a wonderful addition to Dosti West County, which is home to several other developments. It covers a 3-acre area and has two high-rise structures with 350 units each. Dosti Nest Balkum Naka is a great option because it features a lovely design and a sizable carpet space. Here are a few of its most important utilities:
A clubhouse was created especially for the residents' socialisation and gatherings.
An outdoor gym, basketball and badminton courts, box cricket, jogging trails, and a swimming pool are available for sports and fitness lovers.
Participate in activities on the pool deck, the party lawns, and the amphitheatre.
Allow your children to play in the playground area while the elderly can relax in the rest area and use the nature paths.
The eye-catching interiors of Dosti Nest Balkum Naka
The interior and Vastu are very nice here, including –
Flooring

The living/dining area, bedroom, kitchen, and hallway have vitrified floors.

Kitchen

The platform for the kitchen is made of marble and quartz aggregate.
An upscale stainless steel sink.
Dado tiles of a reputable brand.

Electrical

Electrical wiring and PVC conduit installation of the concealed variety.
All ISI Mark switches.
Each apartment has one ELCB and one MCB.
TV, AC, ceiling fan, and regulator points are located in the living and sleeping areas.
Supply of phone and WiFi points.

Door

Doors as per industry standard.

Windows

Sliding windows with transparent glass and constructed frames.
M.S. embellished the window grills.
Living room and bedroom mosquito netting
A balcony railing made of M.S.

Painting

Internal walls with a gypsum surface.
Paint ceilings and walls with premium environmentally friendly quality.

Sanitary

High-quality tiles are used for all bathroom floors.
Dado tiles in every bathroom.
Common fittings for concealed plumbing and superior C. P. brass fixtures.
Sanitary fixtures of a common brand.
Instant geyser for hot water.
Bathrooms with good ventilation.

Security

Each flat has an intercom system.
Access control system based on technology.
The flats come with in-unit features, including hidden wiring and plumbing that are semi-furnished. In addition to having a quartz granite platform kitchen and a lot of utility and balcony space, the apartments are also precisely designed according to Vastu principles with adequate lighting and air ventilation.
Summing Up:
Finding a suitable property that meets your needs can be challenging when moving to a larger city in search of a better life and strong employment possibilities. Your desire to live a life full of joy and appreciation is closer to reality when you stay in one of Dosti Nest's roomy residences. You may live in luxury and enjoy the bustle of a city that never sleeps, thanks to the top-notch amenities of Dosti Nest. You get a step closer to living the life you've always wanted.
Get the right answers regarding your real estate doubts by clicking here.
Frequently Asked Questions:
What is the address of Dosti Nest Balkum Naka?
Dosti West County, Balkum, Off Old Mumbai-Agra Road, Thane-Bhiwandi, Wadpa Road, Thane, Maharashtra 400608 is the address.
Who is the developer of Dosti Nest?
Dosti Reality developed Dosti Nest.
How many floors are there at Dosti Nest?
It has 27 and 32 storeys in towers.
What are the room configurations of Dosti Nest Balkum Naka?
According to the Dosti Nest Phase 1 area plan, units range in size from 288.0 to 458.0 square feet, and Dosti Nest Phase 2 units range in size from 266.0 to 431.0 square feet.
Is Dosti Nest a good property to Buy?
Dosti Nest is a carefully thought-out project located in Thane West, Thane, at a prime location. The skilled builders of Dosti Realty created the modern residential development project known as Dosti Nest. If we compare everything, this house is a good one to buy.